Meet Payton Lynam at Immediate Care of Oklahoma
Payton Lynam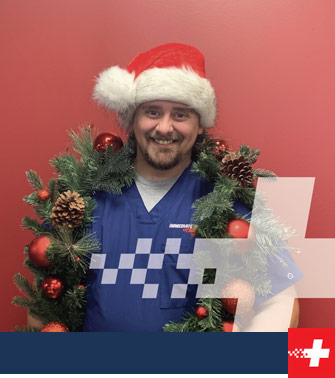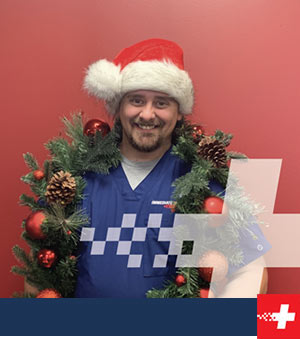 Payton Lynam is the Assistant Clinic Shift Lead at the Tecumseh Clinic!
We are recognizing Payton for his leadership.
A little bit about Payton…
Payton has been with Immediate Care for 9 months.
Payton said his favorite part about working at Immediate Care is how he feels like Admin is always trying to help and has his and the rest of the employee's best interest at heart. He has worked a few other places and that was never the case.
If he could go to lunch with anyone past or present, he said it would be Francis Chan who is a Christian author and preacher. Outside of work Payton serves as the youth pastor of his church. Some of Payton's hobbies include playing the guitar and whittling. Payton was born in OKC and then grew up in Bethel, Oklahoma. A couple of fun facts about Payton is that he has been on national television at 3 different OU games, and he makes tables. When asked how he got started in the medical field, Payton said he accidentally got into the medical field. He started by working for the Oklahoma Blood Institute one summer and he became interested in the medical field and continued to move up and learn more. Payton does a great job of leading his clinic, coming up with creative ways to help his clinic succeeded. Overall, he is a great person to work with. Always has a good attitude, always helpful. Well balance of friendliness while still being able to get things done throughout our clinic.
Thank you for everything that you do!