Minor Injuries Treatment Clinic in Oklahoma City, OK
Do you frequently suffer minor injuries that need medical attention due to their severity and physical discomfort at home? Mild injuries are uncomfortable conditions that heal in a short amount of time and are not life-threatening. Ankle sprains, superficial cuts, stress injuries, and bursitis are examples of these injuries. There are many treatments for minor injuries, so talk to

our team

of healthcare professionals today at Immediate Care of Oklahoma. For more information,

call us

now or

book an appointment

online. We have

convenient locations

to serve in Oklahoma City, OK.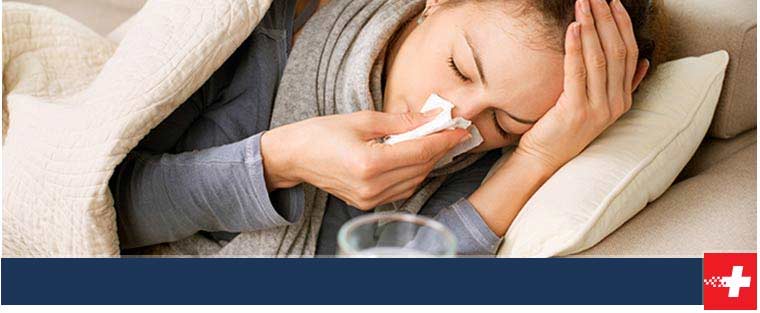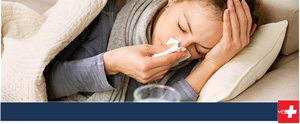 Table of Contents:
How do you treat an injury?
What are examples of minor injuries?
Can urgent care treat minor injuries?

Immediate Care of Oklahoma wants to be your primary source when you, your family and extended family need medical care that is not life-threatening. The following list is an excellent reference of those medical services that our skilled medical staff can assist you with; however, it is not all inclusive. Please contact the facility that you plan to visit for additional information.
Colds, flu and other viral illness
Ear, throat and sinus infections
Bronchitis, pneumonia and asthma attacks
Nausea, vomiting and diarrhea
Rashes and allergic reactions
Sprains, strains and dislocations
Fractures, wounds and work related accidents
Lacerations, abrasions and splinters
How do you treat an injury?

Injury is a broad term for several different occurrences that can happen to your body and cause pain or discomfort. The term injury can refer to everything from cuts and bruises to broken bones and sprains. Due to the broad scope of injuries, there is also a broad scope for the treatment of the injuries. Injuries to the skin such as cuts, scrapes and burns can be treated by cleaning the wound and surrounding area, applying an ointment and a bandage to promote healing. It will need to be checked every day and have a new bandage applied to ensure it is kept clean. The area should be monitored for signs of infection such as redness, hot to the touch and blisters. Another type of injury is sprains. These are usually treated through the RICE method of at home care – rest, ice, compression, elevation. Broken bones will need to be treated by a doctor as they will need to x-ray the area and put a cast on it to ensure that it heals properly to prevent future pain and discomfort. Hard blows to the head through sport or falling and hitting your head also require medical attention to check for signs of a concussion.
What are examples of minor injuries?

Minor injuries are classified as injuries that while painful, don't present a threat to your mobility, long-term survival or your life. There is a broad range of minor injuries that can be treated at home or may need to be checked over by a doctor to ensure there isn't a bigger issue at hand. Some examples of minor injuries include:

• Shallow cuts or abrasions to the skin. If these fall over a joint though, medical attention is recommended. Deeper or longer cuts may require stitches from a doctor.
• Muscle strain and sprains can mostly be treated at home with rest to keep weight off the injured area and prevent it getting worse. More serious sprains and strains may require medical attention to ensure that they aren't actually a sign of something more serious like a fracture or a muscle tear.
• Bruises and skin lesions are easily treatable with ice on the affected area.
• Minor burns affecting only a small area of the skin are treatable by running the spot under tepid water, then covering with an ointment and bandage to promote healing.

In many cases, minor injuries can be treated at home without the assistance or attention of a doctor. However, if symptoms aren't going away after a few days or symptoms are getting worse, it is best to get checked out to avoid infection or to confirm your diagnosis through the use of x-rays.
Can urgent care treat minor injuries?

Urgent care is perfectly set up to treat minor injuries. They are staffed by doctors and medical professionals who are trained and highly skilled in diagnosing and treating a wide variety of medical conditions. Urgent care clinics may also have x-ray machines to properly view what is going on inside the body to make an accurate diagnosis and provide the most appropriate treatment plan for each situation. They will also have the tools on hand to perform more intricate treatments such as stitching of cuts and lacerations and casting fractured bones to allow them to heal properly. For deeper cuts, the doctors and nurses in urgent care will also be able to thoroughly clean the wound to prevent infection. Doctors in urgent care are able to prescribe medications to patients to help manage pain, fight off infections and reduce inflammation. If an injury is bordering on being more serious, they will still be able to treat you or can get you stabilized enough to transfer you to a hospital for treatment.

We serve patients from West Moore OK, Norman (HealthPlex) OK, Norman (24th) OK, Edmond OK, Yukon OK, I-240 & Sooner RD OK, Tecumseh OK, and Bethany OK.