Employment Physicals Q&A
Do you need employment physical? Reach out to

our team

today at Immediate Care of Oklahoma as we offer patients employment physicals. Employment physical examined the employee's vital signs, including blood pressure, temperature, weight, and pulse rate to ensure that you are fit enough to work. Employment physical can help determine a person's physical strength, endurance, heart health, and mental well-being. For more information,

contact us

or

schedule an appointment

online. We have

convenient locations

to serve you in Oklahoma City, OK.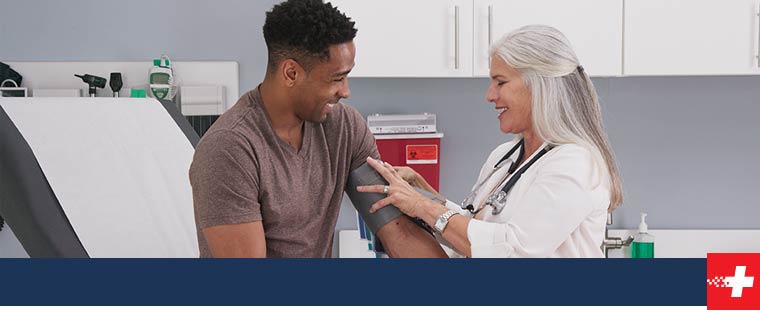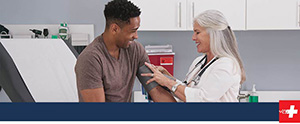 Table of Contents:
What does an employment physical include?
What can I expect at my pre-employment physical?
How long is a pre-employment physical?
ICO provides multiple types of physicals. In service to our professional and business community, we provide several levels of employment and pre-employment physicals as well as certified and non-certified DOT physicals. Due to the wide variety of requirements within manufacturing and businesses today, please contact the Manager of the facility closest to you to discuss your particular needs and how ICO might best meet those.
ICO can also assist you as a parent, coach, other school or church staff member. We provide sport, camp and general health physicals for all ages.
What does an employment physical include?

An employment physical may be requested by an employer as a condition of employment either after presenting a conditional job offer or while in the interview process. Some types of jobs legally require the employer to ask candidates to have a physical exam done as a condition of employment, due to the nature of the job the person will be doing on a day-to-day basis. An employment physical exam is intended to verify that the prospective employee is able to perform the job they are being offered. Physical exams can include drug and alcohol testing, psychological testing and physical or mental health assessments. The type of physical exam the employer requires will be based on the tasks the prospective employee would be performing as part of their responsibilities. It could include strength, physical ability, endurance, stamina, heart health and mental endurance. In order for a physical exam to be allowed, all new hires within the same job category must also be required to have the same exam. Physical exams cannot discriminate against the applicant, with their medical history and records being separated from the rest of their employment records and kept confidential.
What can I expect at my pre-employment physical?

Your pre-employment physical will be focused on testing different aspects of your physical or mental health that could impact your ability to do the job that you are applying for. Pre-employment physical exams can include a physical exam, drug and alcohol tests, physical ability tests and psychological testing. The tests being requested and completed must be relevant to the job at hand and must be a requirement of all potential candidates. Drug and alcohol tests are common for machine operators, drivers such as bus drivers and long-haul truckers, and people working in environments where they need to be alert at all times for the health and safety of themselves, their coworkers and the general public. Physical ability testing can be a requirement of jobs that require a high degree of physical strength, endurance and flexibility. Police officers, firefighters and individuals in manual and physical labor jobs may need to endure physical ability testing. The test can be built around different components of physical ability, specific to what the individual will be doing in their role. The intention of physical exams for new hires is to not only ensure that the potential employee is physically and mentally able to complete the job to which they are applying but also to look out for the health and safety of the employee, their fellow coworkers and the general public. An employee who is unable to perform their job whether due to drug or alcohol consumption, not being physically strong enough or not able to mentally handle the tasks poses a series threat to the safety of themselves and everyone around them, putting the company at risk.
How long is a pre-employment physical?

The length of a pre-employment physical will depend on the extent of the testing being done and if additional tests are being performed at the same time. The basic physical exam will take about the same time as a standard annual physical exam as many of the same checks and screenings are completed to ensure your overall health is good and free from signs of disease or abnormal stats. If the physical exam requires additional testing such as physical ability testing, a mental health evaluation or drug and alcohol testing, it will take longer. Your employer or the prospective employer may recommend you to a specific clinic to complete your test, particularly if they have a standard set of test protocols. Your family doctor or an urgent care clinic should also be able to perform your pre-employment physical.

We serve patients from West Moore OK, Norman (HealthPlex) OK, Norman (24th) OK, Edmond OK, Yukon OK, I-240 & Sooner RD OK, Tecumseh OK, and Bethany OK.