Motor Vehicle Accident Services Q&A
Have you experienced a motor vehicle accident? Then you must receive medical attention.

Dr. Kevin Penwell, D.O.,

and his professional team offer comprehensive motor vehicle accident services for a person who suffers injuries due to an accident. We help to diagnose injuries that range from minor to serious depending on whether the person was involved in an automobile accident and provide appropriate treatment to get back your life. For more information,

contact us

now or

schedule an appointment

online. We have

convenient locations

to serve you in Oklahoma City, OK.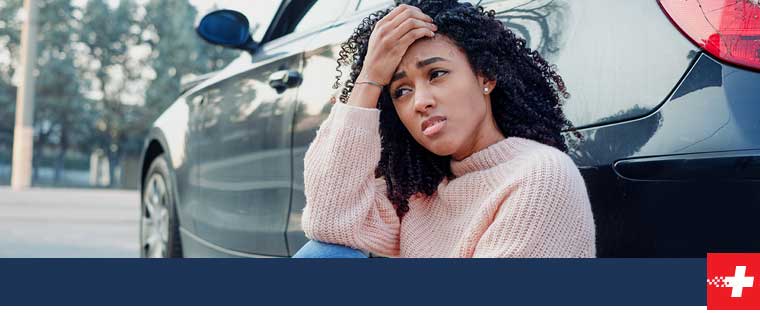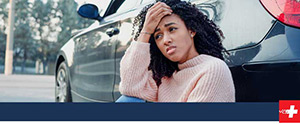 Table of Contents:
What are Motor Vehicle Accident Services?
What are motor vehicle injuries?
Where can I find Motor Vehicle Accident Services in Oklahoma?

You can be treated today for injuries resulting from a collision that was not your fault.
Immediate Care of Oklahoma has

multiple locations

in the metro that are able to treat you for your injuries without paying any money up front.
Immediate Care works with a third party to negotiate with the at fault insurance company or your attorney for final settlement and payment of your bill.
We are able to contract with medical providers in your area for treatment of your soft tissue injuries such as whiplash, sprains and strains.
Our facilities have on site x-ray to diagnose and treat your injuries.
If further, more involved treatment is required we have a network of medical specialists such as Neurosurgeons, Orthopedic Surgeons, pain management doctors and MRI to assist in your care

What are Motor Vehicle Accident Services?

Motor vehicle accident services help individuals who have been injured in a motor vehicle accident to navigate their way through their rehabilitation and accident benefits. It can be confusing to know where to turn to, who to contact and what your rights are when it comes to your health after a car accident, especially as you are trying to navigate it at the same time as working through getting your car fixed or replaced, depending on the extent of the accident. That's where motor vehicle accident services come into play. Their trained specialists can work with you to determine what your course of action needs to be for your health as a result of injuries sustained in your accident. They will also help you with documentation required by your lawyer or insurance company pertaining to your injuries and the medication, treatment and rehabilitation required to treat your injuries to ensure that you are adequately compensated to get you back on your feet. This pertains to both at-fault and not-at-fault accidents, as both types of accidents can cause injuries that require treatment. In most cases, driver's insurance will cover treatment pertaining to motor vehicle accidents up to a certain amount as set out in the insurance plan. Insurance companies will require medical documentation to verify the extent of the injuries and the treatment needed to rectify them.
What are motor vehicle injuries?
Motor vehicle injuries are any injury that is sustained involving a car, truck, industrial or commercial vehicle, as well as vehicles that are motorized with two wheels such as scooters and motorcycles. They are also called road crashes or road-traffic injuries as they are the result of injuries sustained while on the road. Motor vehicle injuries are the result of a collision that involves at least one vehicle while in motion on a public or private road that results in the injury or death of at least one person. Motor vehicle injuries can be the result of multiple cars colliding, a single car colliding with a fixed object such as a tree or light post, an animal or a person, or a single car collision where a car leaves the road and causes injury to the driver or passengers, or both, through a rollover type of accident. Anyone inside or outside of the car can be injured in a motor vehicle accident including the driver or passenger of any of the vehicles involved, pedestrians crossing the road or walking along a sidewalk, pedal cyclists riding a bike, motorcyclists and anyone using the road or surrounding area who can be hit by a vehicle. The type of injury sustained in a motor vehicle injury can range from mild to severe, life-threatening injuries depending on the rate of speed of the vehicle, the impact of the vehicle to an object and where the injured person was in relation to the vehicle.
Where can I find Motor Vehicle Accident Services in Oklahoma?
Immediate Care of Oklahoma offers motor vehicle accident services to individuals who have been injured in a motor vehicle accident. Our specialized medical professionals can work with you to understand your injuries and how they were sustained to be able to properly diagnose them and provide a comprehensive treatment plan for you. Motor vehicle injuries can affect the whole body, both through external injuries such as cuts and bruises and internal injuries like concussions, whiplash, broken bones, internal bleeding and internal bruising. It is important that you get thoroughly checked over by a doctor after a motor vehicle accident to diagnose or rule out any medical conditions that may not be immediately present. Injuries such as concussions or whiplash may appear hours or even days after the accident once the shock has worn off and your body has had time to come down off the natural adrenaline high that an accident can cause.
We serve patients from West Moore OK, Norman (HealthPlex) OK, Norman (24th) OK, Edmond OK, Yukon OK, I-240 & Sooner RD OK, Tecumseh OK, and Bethany OK.