Workers Comp Urgent Care in Oklahoma City, OK
Have You Suffered a Work Injury? Are You Looking for A Worker's Comp Urgent Care Center? Immediate Care OKC Can Assist! Visit Any One of Our Locations in The Oklahoma City Area. You Can Reach Us Online or By Calling Any One of Our Locations.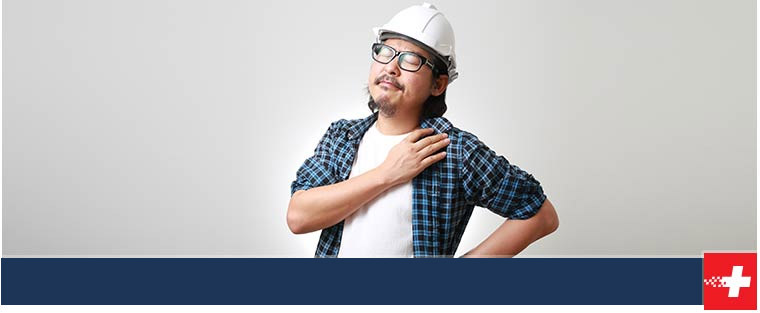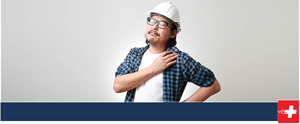 When you sustain an injury at work, you need to make sure that you see a doctor as quickly as possible. It is incredibly important for worker's compensation claims that you are appropriately assessed as soon as possible following the incident that caused the injury. At Immediate Care of Oklahoma, we are dedicated to helping employees who have been injured to recover quickly and return back to work safely.
You never know when you are going to be hurt on the job, making it impossible to plan for. When you cannot make an appointment to see a doctor, your first thought may be to visit a nearby emergency room. However, unless your injury is life-threatening, in which case an E.R. is absolutely necessary, you may want to consider a visit to Immediate Care of Oklahoma instead. Not only do we have 5 convenient locations in the OKC area, but we offer urgent care services and evaluation for worker's compensation without the need for an appointment. You can be seen on a walk-in basis during our extended hours 7 days a week. Most of our locations are open until 8PM and our clinic at 800 24th Avenue NW in Norman is open until 8PM Monday-Friday. Not only do we offer convenient hours and access, but the cost of a visit to one of our clinics is significantly less than a visit to the emergency room.
Sustaining an injury at work can be a scary and uncertain thing. The physicians at Immediate Care of Oklahoma understand your concerns and strive to offer incomparable care that will help ease your mind as well as heal your body. We believe in providing exceptional care to our worker's compensation patients and understanding their needs. We use imaging scans cautiously and prescribe narcotics as sparingly as possible.
At Immediate Care of Oklahoma, our goal is for employees to return to work as soon as possible. We are able to get employees back to work quickly by assigning appropriate light duty restrictions based on their individual case and the extent of their injury. In this way, employees are kept from further injury, but are able to get back to work quickly. Employees and employers are both happy when the employee is able to maintain their responsibilities and fulfill their job requirements, despite a previous on the job injury. Our doctors and medical staff are experienced and knowledgeable, and we pride ourselves on providing individualized attention to worker's compensation patients, so that we can fully understand the extent of their injury and provide the best possible care and treatment.
If you have suffered an injury at work and are in need of a medical evaluation for a worker's compensation claim, count on the experienced doctors at Immediate Care of Oklahoma. We operate 5 convenient locations in the OKC area that are open late and ready to help you begin the process of recovering. We are experienced in the unique requirements of worker's compensation claims and will work with you to devise a recovery plan that will get you back to work as quickly as possible. Contact us today, or simply walk in to one of our urgent care clinics when you need to see a doctor.