Meet Matt Welch at Immediate Care of Oklahoma
Matt Welch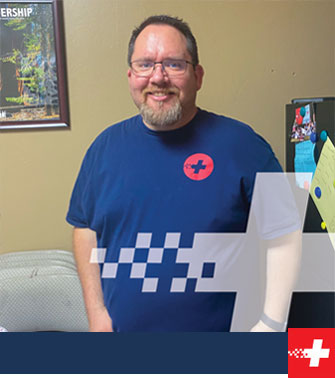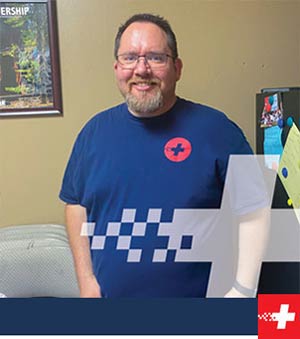 Matt Welch is the Training Coordinator at our Admin office.
We are recognizing Matt for everything that he does behind the scenes!
A little bit about Matt…
Matt has been with Immediate Care for a little over 6 years. He started as a Customer Service Advocate and then worked up to become a Clinic Shift Lead, and now he is the Training Coordinator in the Admin office. He helps by assisting in the clinics, training new employees, helping HR with the on boarding process, he helps set up clinic equipment and much more, we are very thankful for Matt!
He said his favorite part about working at Immediate Care is the comradery, he enjoys getting to know the people he works with and even getting to know their families. He enjoys that the people he works with are not just co-workers but now they are friends!
If Matt could go to lunch with anyone it would be Han Solo, one of his favorite Star Wars characters. Matt was born and raised in Oklahoma, He grew up in Chandler and now he lives in Norman. In Matt's free time he spends a lot of time with his kids. Matt and his wife spend many of their evenings taking their kids to their various activities such as softball, soccer, cross country, cub scouts, and karate.
Matt has initiative. Matt stopped by one of the clinics to drop off supplies and noticed the sink in the break room was clogged. The clinic was about to call a plumber, but Matt was able to unclog the drain and fix the garbage disposal. He took care of his coworkers and saved the company at the expense of a plumber. This is just one example of the work that Matt does behind the scenes! We are glad Matt is a part of our ICO family!