Drug Testing in Oklahoma City, OK
Drug testing is the procedure of examining biological samples to detect the presence of drugs or their metabolites in a person's system. It is commonly employed for a variety of reasons, such as pre-employment screening, random workplace testing, athletic events, individual monitoring, and substance abuse treatment programs. If you need drug testing, come to Immediate Care of Oklahoma for thorough and confidential services. For more information, contact us or schedule an appointment online. We have convenient locations to serve in Oklahoma City, OK.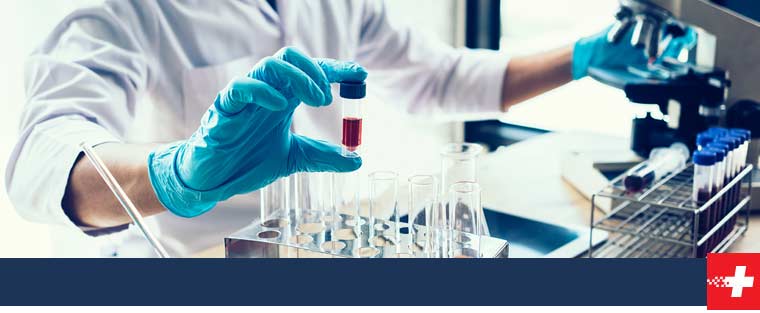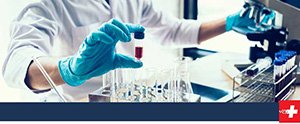 Table of Contents:
Why do you need to take a drug test?
Why would you have to retake a drug test?
What will a drug test detect?
Should I book an appointment to get a drug test?
Why do you need to take a drug test?

A drug test is a routine process that involves analyzing a biological sample, such as blood, urine, or hair, to detect the presence of various drugs in the system. One of the most common reasons for drug testing is to fulfill the requirements of a pre-employment screening. Drug testing new employees is a standard practice undertaken by many employers to make sure that the workplace remains safe and drug-free.
 
Beyond employment reasons, drug testing can also be conducted for other purposes, including ensuring compliance with legal requirements, monitoring those in rehabilitation programs, or as part of a broader healthcare assessment. In addition, professional athletes may be asked to complete a drug test to rule out the use of performance-enhancing drugs. In certain cases, drug testing is used to ensure an individual who is taking medication with a high addiction potential, such as opioids, is using it in the correct dosage. In summary, there are a variety of reasons why drug testing is a highly useful approach.
Why would you have to retake a drug test?

Occasionally, there are instances in which you will have to retake a drug test. There are common reasons behind this, such as inconclusive or false positive results. Inconclusive results can happen due to a few different factors, including issues with the sample or testing process. You will have to retake the drug test if the healthcare professional requires a second look to guarantee accuracy.
 
False positives, on the other hand, can be influenced by external factors such as certain medications or even specific foods. In such circumstances, you will need to retake the test to confirm the results and rule out any potential inaccuracies. While it can be frustrating to undergo a retest, it's the best way to maintain the integrity of the results and provide you with the most accurate information about your health.
 
As accuracy is a priority, the goal of the retesting process is to ensure that results are highly reliable. This will give you peace of mind that the findings are correct.
What will a drug test detect?

Drug testing is a process that's designed to detect the presence of various substances in a biological sample to determine if an individual has taken drugs recently. It is a crucial tool used for several purposes, with pre-employment screening being one of the most common reasons to undergo a drug test. Employers typically request that a variety of substances be tested for, including marijuana, cocaine, amphetamines, opioids, and PCP.
 
This thorough screening process ensures that employers have a comprehensive understanding of an individual's substance use, which is crucial in maintaining a safe work environment.
 
It's essential to note that drug tests are conducted with both privacy and accuracy in mind. Our goal is to provide valuable and detailed insights while also respecting individuals' rights. As part of a broader approach to health and safety, drug testing promotes wellness and safety in both professional and personal spheres of life.
Should I book an appointment to get a drug test?

At Immediate Care of Oklahoma, your health and convenience are our top priorities. When it comes to getting a drug test, we offer flexibility to suit your schedule. So, whether you prefer planning or need a drug test right away, you have the option to make an appointment or simply walk in!
 
Keep in mind that scheduling an appointment ensures that you will receive prompt service at a time that suits you best. On the other hand, you can also walk in at a time that's convenient for you, and we'll do our best to get it done as soon as possible.
 
Our knowledgeable team at Immediate Care of Oklahoma understands that health needs can arise suddenly, so we're here to provide the support and services you need when you need them. We're committed to enhancing your wellness and look forward to serving you with the utmost care. For more information, contact us or schedule an appointment online. We have convenient locations to serve in Oklahoma City, OK. We serve patients from West Moore OK, Norman (HealthPlex) OK, Norman (24th) OK, Edmond OK, Yukon OK, I-240 & Sooner RD OK, Tecumseh OK, and Bethany OK.