Drug Testing in OKC
Drug testing is used in a variety of situations to examine the presence or absence of both illegal and legal drugs using biological samples like blood, saliva, sweat, and urine. Drug testing is mostly required by employers when hiring employees, and it is also used to identify and treat alcohol use disorders. We provide drug testing services at our on-site laboratory for individuals, employers, and organizations so that they spend less time waiting for the results. Drug testing on-site at Immediate Care of OK. 7 walk-in clinics near you in the OKC metro area are open 7 days a week at late hours. To learn more about the testing,

contact us

 now or 

schedule an appointment

 online.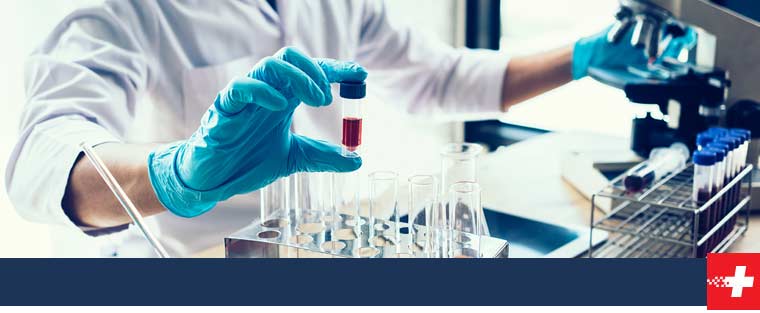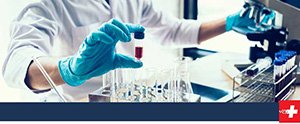 Immediate Care Urgent Care Center of Oklahoma is proud to offer drug testing services for employers, organizations, and individuals. Our conveniently located clinics near West Moore, OKC, Edmond and Norman can perform drug testing at our onsite laboratory, which means you waste less time waiting for your results.
There are several different types of drug testing. Saliva, urine, hair, blood, and even sweat can all be used to determine whether a person has used an illicit substance. Each of these methods has its pros and cons, and you should consider them all when deciding which method is right for you or your business.
Perspiration testing is a relatively new method of monitoring a person's drug use over a longer period of time. It involves wearing a patch for a total of about two weeks, and is primarily used to monitor people already on probation for drug-related offenses. For an employer, this is likely not an effective method of testing potential employees.
Blood testing is an extremely accurate method of drug testing that involves taking a sample of a person's blood for analysis. Trace amounts of the substances and metabolites, which are structures produced by the body's metabolism when it breaks down substances, are used to determine whether the person has used any illicit substances, as well as how long ago the person may have used. Though blood work is very accurate, it is also the most invasive and expensive method of drug testing, which makes it a less popular choice for most employers.
Saliva testing is becoming an increasingly popular method of determining a person's drug use. The drawback to saliva testing is that it can only detect drug use for a short period of time. This method involves taking a swab from a person's mouth and testing for metabolites. It is an extremely easy and quick method of collecting a sample, which is an advantage to this method of drug testing.
By far the most popular method of drug testing is urine testing. A urine sample will contain the metabolites that drug testing is looking for in order to a determine whether a person has used drugs, as the body expels them through urination. There are several methods of testing urine, including mass spectrometry, chromatography, and immunoassays. Because it is minimally invasive and very accurate, urine testing is still the number one choice for drug testing for most people.
There are many methods for detecting drugs in a person's system, and Immediate Care Urgent Care Center of Oklahoma is here to help. We offer drug screening services to those in the Oklahoma City area at 7 convenient locations near West Moore, OKC, Edmond and Norman, OK. If you or your business are in need of drug testing facilities, please call us to today.