Meet Megan Lemieux at Immediate Care of Oklahoma
Megan Lemieux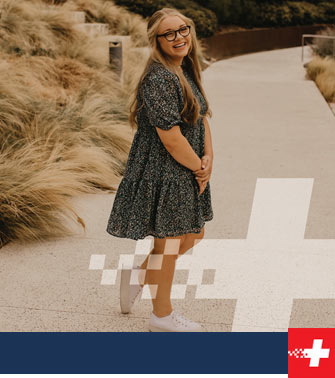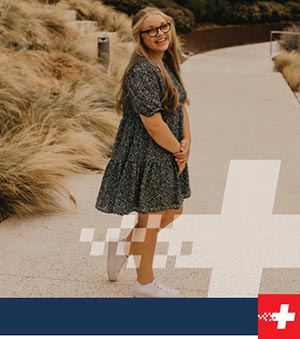 Megan Lemieux is one of the Customer Service Advocates at our I-240 & Sooner Clinic!
We are recognizing Megan for her Positivity.
A little bit about Megan…
Megan was born and raised in Oklahoma City. Megan has been with Immediate Care for 4 months.
Megan became interested in the medical field because she enjoys helping people. She got into urgent care because she wanted to dip her toes into the medical field. She knew Doctor Penwell and his family and has gone on mission trips with them. That is how she got connected with Immediate Care.
She is currently going to nursing school and her goal is to work in labor and delivery. Her favorite part about working at Immediate Care is the people. The people she works with make the job fun and they help make the 12 hour shifts go by a lot quicker. Immediate care has given Megan a good look into the medical field. If she could go to lunch with anyone past or present, she said it would be Harry Styles. She would ask him to have concert tickets for life.
Outside of work Megan is involved in her church, enjoys hanging out with her friends and is going to Rose State for nursing school. Megan is always smiling, even when she is sick. Her coworkers have called her the happiest sick person they have ever met. Megan is always willing to go above and beyond without being asked. When asked to take on extra shifts or help other clinics, she is the first to accept that responsibility. Megan always has a smile on her face and approaches her responsibilities with the best attitude. She brings happiness and positivity into our clinic.
Thank you for all that you do!