Blood Pressure Testing Clinic Questions and Answers
Read about our blood pressure testing clinic! Immediate Care of Oklahoma has a Q&A for you. For more information,

call us

now. We serve patients from West Moore OK, Norman (HealthPlex) OK, Norman (24th) OK, Edmond OK, Yukon OK, I-240 & Sooner RD OK, Tecumseh OK, and Bethany OK.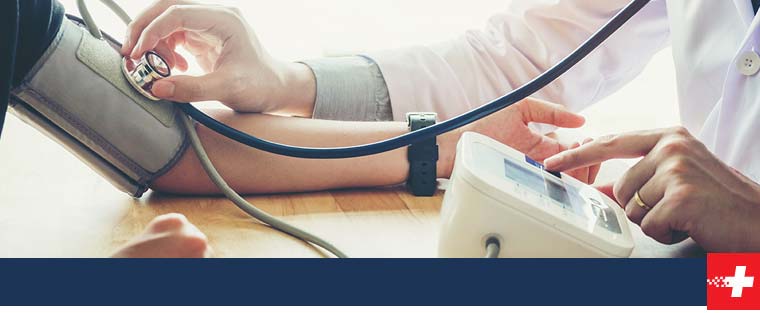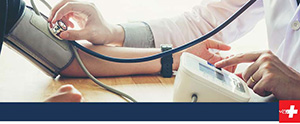 Do you need a blood pressure test? Or do you have any questions about this kind of clinic? We've prepared some questions and answers for you. Read on to learn about Immediate Care of Oklahoma and blood pressure testing with us.
Who needs blood pressure testing?
Blood pressure testing is important for most people, and this is why it's a routine part of most doctor's appointments. Some people need blood pressure testing quite often.
Young adults (people 18 years old and older) should have a blood pressure test at least once every two to five years. Some young adults have an increased risk of high blood pressure, so these people may need a blood pressure test each year. Older adults (people 40 years old and older) may also need a blood pressure test each year. There are some other people who may need yearly testing. For example, people with chronic health conditions, like high blood pressure, low blood pressure, or heart disease, might need yearly testing. Some of these people may even need testing more often than that.
What does a standard blood pressure test consist of?
A standard blood pressure test is really simple! There are two methods for this test: the manual method and the automatic method. With the manual method:
You'll rest your arm on a table
A doctor or doctor's assistant will wrap a blood pressure cuff around your arm
The professional may also place a stethoscope over your upper arm to listen to your blood flow
The professional will inflate the cuff with a small hand pump
As the cuff inflates, it will squeeze your arm gently
The professional will slowly release the air in the cuff
The professional may continue to listen with the stethoscope
Your blood pressure will be recorded
The automatic method is very similar, except the cuff can automatically inflate and take the measurement. A stethoscope isn't needed for the automatic method.
The whole test takes about a minute.
What is the most accurate way to check your blood pressure?
Generally, the most accurate way to check blood pressure is with digital devices. Many clinics use digital devices with their blood pressure testing. Some clinics don't use these devices, but these clinics can still provide accurate testing.
Can urgent cares provide blood pressure testing?
Yes, urgent care can provide blood pressure testing! In fact, urgent care is a great place to go for your testing. They can see you for walk-in appointments, which can be really convenient. For example, if you're behind in your testing, you can walk into urgent care for a test. Your primary care physician may not provide walk-in service, so urgent care may be better for you. Also, urgent care is affordable for many patients, and urgent care typically works with most insurance providers. The professionals at urgent care may be able to help you monitor any chronic condition you have too.
Immediate Care of Oklahoma is an urgent care clinic and a blood pressure testing clinic. You can come see us if you need a one-time test, regular testing, and other services too.
We hope you found this Q&A helpful! You're more than welcome to contact us at Immediate Care of Oklahoma if you have any other questions. You're also welcome to reach out about blood pressure testing and healthcare at our clinic. We'd be happy to hear from you for any reason!