Allergy & Asthma Treatment in Oklahoma City, OK
At Immediate Care of Oklahoma, Our Experienced Doctors & Medical Staff Provide Comprehensive Allergy & Asthma Treatment at Our 7 Urgent Care Locations. Simply Call Us Today or Walk-in, No Appointment Is Needed. We Are Open 7 Days a Week!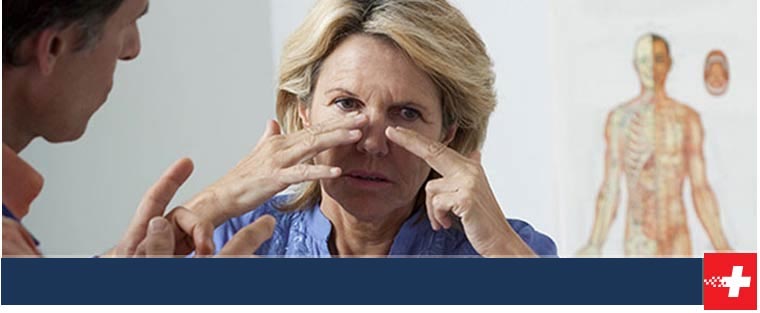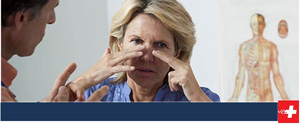 Are you suffering from asthma or allergies in the Oklahoma City area? Come to Immediate Care of Oklahoma today for prompt treatment from our board-certified physicians. Supported by our experienced staff, we can help you combat the symptoms of these two conditions. No appointment is needed at any of our five locations.
Is there a cure for asthma? What kind of treatments are available?
Unfortunately, there is no current cure for asthma or medication you can take to rid you of it like the flu or strep throat. This chronic disease is treated by addressing the symptoms that occur when someone suffers an asthma attack. Most patients will require medication to help them breathe easier and reduce their symptoms.
Medications for asthma generally can be put into two groups: Long term control and instant relief. At Immediate Care of Oklahoma, we are geared more towards the instant relief aspect of treating asthma attacks. Long term control of this condition should be monitored by specialists or your regular primary care provider.
What are short term treatments for asthma attacks?
If you are experiencing an asthma attack and cannot bring the symptoms under control, a visit to our urgent care center is recommended. Once evaluated for your symptoms, our doctors will likely prescribe you a quick relief medication for your asthma flare up. These medications, usually using beta2 agonists, aim to quickly open up your inflamed airways so you can breathe easy again.
This is not a long-term solution as it does not address the causes of the inflammation that triggers an attack.
What are some seasonal allergies that commonly affect people in the Oklahoma City area?
Not everyone is affected by seasonal allergies, and they tend to affect everyone differently. One of the most common types is allergic rhinitis, also known as hay fever. Most of the time this allergy is caused by pollen in the area and occurs during the spring until the end of May. Other things other than pollen can also trigger hay fever throughout the year. While pollen affects people late in February until May, grass can trigger hay fever in other people from May until July. Finally, hay fever can also be triggered by ragweed and mold spores between July and November.
What are some symptoms of seasonal allergies?
Hay fever allergy symptoms can feel a lot like having a cold. However, there is no quick fix or specific medication to take for allergies like you would for the flu or strep throat. Allergies will not cause a fever or body aches, so that is usually the tell-tale difference between a seasonal allergy and a cold.
Some of the most common allergy symptoms include:
Runny nose
Stuffy nose
Sneezing
Temporary loss of smell
Headache
Fatigue
Sore throat
Coughing
Snoring
Watery and itchy eyes
Ear congestion
Itchy sinuses or throat
Postnasal drainage
Occasionally, although not as common, they can also include:
Shortness of breath
Wheezing
Coughing
If you have asthma, it is important to note that hay fever can also trigger an asthma attack. Some of those symptoms can include:
Rapid breathing
Sweating
Tight chest or pressure in the chest
Severe wheezing
Difficulty talking
Persistent coughing
Is there a cure for allergies?
Unfortunately, there is no cure for this condition. However, if you are suffering worse from seasonal allergies this year, a doctor can prescribe some medication to help treat the symptoms. By reducing the severity of your symptoms, you should be able to get through the allergy season with a bit more ease.
Do you have questions about asthma or allergy treatments, or do you need immediate treatment for these conditions? Visit any of the five Immediate Care of Oklahoma locations today for prompt treatment. Our staff is ready to help you!