Meet Sherry Parker at Immediate Care of Oklahoma
Sherry Parker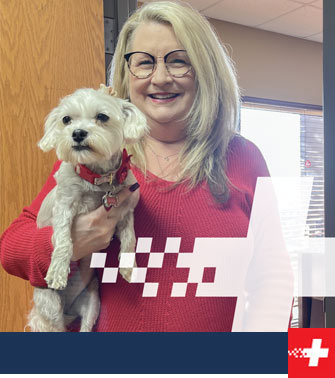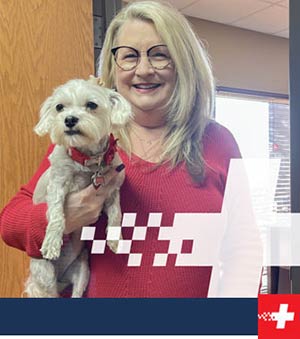 Sherry Parker is the Patient Account and Billing Coordinator at our Admin office. Sherry was born and raised in Oklahoma City. Sherry has been at Immediate Care for a little over 10 years. Sherry started off her time at ICO in the clinics, after about a year she transitioned to the Admin office as the company began expanding and needed more billing support. She started working on collections and working with the billing department and works as a liaison between patients and our billing department.
In her free time, she enjoys spending time with her best-friend Mark who has been her husband for 43 years and their dog Missy. She loves decorating for the holidays especially Christmas! If you have been by her office, you know that she has decorations up for each season/holiday.
If Sherry could go to lunch with anyone, past or present, it would be her son Austin who passed away suddenly this past year. Sherry would just want a chance to talk with her son and say everything that she didn't get a chance to say before he passed away. She would also love to catch up with her dad who passed away in 2009 and thank him for all that he did for the family even the things she never knew about until after he passed away.
Sherry's favorite part about working at Immediate Care is working with her amazing coworkers that feel more like family!
Sherry takes patients with the most challenging situations and manages it so that at the end they feel taken care of. She is pure magic and light. She approaches each patient with compassion, kindness, and gentleness. Sherry is able to turn a negative into a positive for all who are fortunate enough to contact her. In addition to her work with patients, she is tireless in supporting our clinic staff to help ensure they have the tools and resources to successfully perform their roles. She loves on the admin staff and is our biggest cheer leader.