4 Questions to Ask About RSV (Respiratory Syncytial Virus)
Respiratory syncytial virus is a contagious respiratory virus that are affected by the all age groups. The majority of patients recover within a week, but rarely it worsens leading to serious medical diseases such as pneumonia and bronchiolitis. RSV enters the respiratory system through the nose and throat, destroying the cells in the lower respiratory tract and causing the symptoms such as fever, coughing, sneezing, runny nose, congestion, sore throat, and cough. If you or your loved one has a minor case of RSV (the respiratory syncytial virus), you can get treated here at Immediate Care of Oklahoma. For more information,

contact us

now. We have

convenient locations

all over Oklahoma to serve you.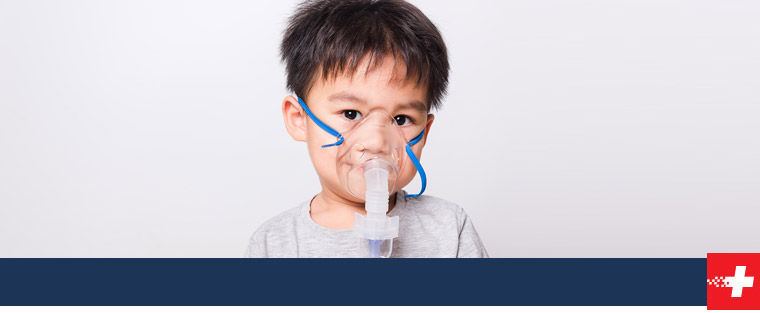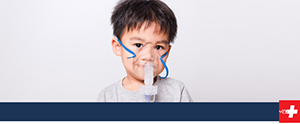 Table of Contents:
What is a respiratory syncytial virus?
What are the symptoms of the respiratory syncytial virus?
How long does it take for RSV to run its course?
How do you treat RSV virus?
However, it's best to call ahead because viral infections like RSV can be very contagious, easily spreading to other people. Please call us today if you need treatment or keep reading to learn more about RSV treatment with us at Immediate Care of Oklahoma.
What is a respiratory syncytial virus?

Respiratory syncytial virus (RSV) is a very common infection of the lungs and respiratory tract. In fact, RSV is so common that most kids get infected by the age of two. Adults can get infected too.

In adults and older kids, the symptoms of the virus are usually mild and cold-like, but in some people, RSV can cause severe infection. Babies, older adults, people with heart disease, people with lung disease, and people with a weak immune system may be especially vulnerable to RSV.
What are the symptoms of the respiratory syncytial virus?

The mild symptoms of RSV can be dry cough, low-grade fever, sore throat, sneezing, headache, stuffy nose, and runny nose. However, if a case of RSV infection spreads to the lower respiratory tract, this can cause pneumonia or bronchiolitis, and this can lead to symptoms like severe cough, fever, wheezing, rapid breathing, trouble breathing, and a bluish color to the skin. If an infant has RSV, the symptoms and signs can be short and rapid breathing, irritability, unusual tiredness, poor feeding, cough, and breathing difficulty. Such symptoms can be severe in infants and some adults.
How long does it take for RSV to run its course?

Mild RSV symptoms can go away in a week or two, but they may go away sooner with professional treatment. In fact, treatment is recommended for a couple reasons. The first reason is that your symptoms may be caused by a more serious condition that requires treatment. For example, RSV can have similar symptoms as COVID-19 and other respiratory conditions that require treatment. The second reason treatment is recommended is that RSV can make you more susceptible to COVID-19 and other conditions, so by treating your case of RSV, you make yourself less susceptible to these other conditions.

Since it can be hard to tell what condition you have, and RSV can make you susceptible to other conditions, you should consider getting professional treatment.
How do you treat RSV virus?

First of all, whenever symptoms are severe and life-threatening, it's necessary to call 911 and go to the ER (emergency room). Only the ER can handle life-threatening health conditions. When symptoms are mild and not life-threatening, an urgent care clinic can help!

At urgent care, a medical professional can provide a medication to reduce your fever, or nasal saline drops to clear up your stuffy nose. If there's a bacterial complication, the professional may prescribe an antibiotic. These treatments will likely help relieve and clear up your symptoms, and you may be able to speed up your recovery by drinking plenty of water too.

We provide treatment here at Immediate Care of Oklahoma, but please call us if you or a loved one needs treatment. This will help ensure a low risk of infecting others. After we've treated you, you'll likely get better quickly, and you'll feel back to normal in next to no time.

We're standing by to take your call, and we look forward to seeing you soon! We serve patients from West Moore OK, Norman (HealthPlex) OK, Norman (24th) OK, Edmond OK, Yukon OK, I-240 & Sooner RD OK, Tecumseh OK, and Bethany OK.