Cold & Flu Treatment in Oklahoma City, OK
Suffering from Flu or Cold? Visit Immediate Care of Oklahoma Today! Our Expert Doctors & Medical Staff Provide Cold & Flu Treatment at Our 7 Urgent Care Locations Near You. Please Call Us Today for More Information or Simply Walk-in, No Appointment Is Necessary.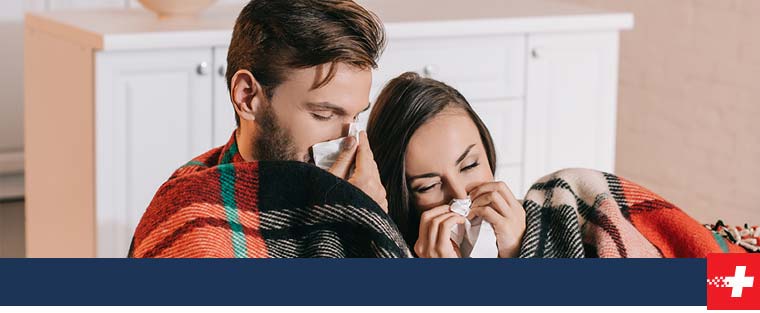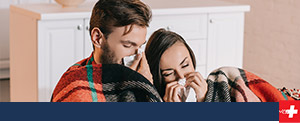 Are you suffering from a cold or the flu in the Oklahoma, City area? Come to Immediate Care of Oklahoma today for prompt treatment. You could "wait it out" and see if you feel better from a cold, but your cold could be the flu and develop into a more serious infection. Be seen by our board-certified doctors today with no appointment needed.
How do I know if I have the flu or a cold?
It can be difficult to determine the difference between the flu and the common cold. They share many of the same symptoms, and many people mistake a "bad cold" for the flu. However, there are some symptoms to be on the lookout for.
A 100°F or higher fever or feeling feverish (not everyone with the flu has a fever)
A cough and/or sore throat
A runny or stuffy nose
Headaches and/or body aches
Chills
Fatigue
Nausea, vomiting, and/or diarrhea (most common in children)
The best way to determine if you have the flu is to come to our urgent care center today and be tested. Our onsite lab can diagnose you for influenza. Once confirmed, we can prescribe you the right medication to help you feel better.
When should I seek medical attention for the flu or my cold?
Medical attention can be necessary if your flu leads to severe complications. In some cases, your body's immune system will be able to fight off the flu. However, there can be signs that you may need medical intervention to prevent more severe complications from the flu.
Seek medical attention if you find yourself suffering from these symptoms:
Severe vomiting
Stomach Pain
Difficult breathing
Chest Pain
Dizziness
Lightheadedness
For children, be on the lookout for:
A high fever with rash
Bluish skin or lips
Won't wake up or interact with you
What are some other reasons why I may have to go to the doctor when I have a cold or the flu?
Dehydration is a common concern with a cold or flu, especially if you are experiencing vomiting or related diarrhea symptoms. Some of the most common signs you are suffering from dehydration are:
Constantly thirsty
Trouble keeping fluids down
Less frequent trips to the bathroom for urination
Intravenous fluids may be needed if you can't replenish your fluids through normal means.
You should also visit our urgent care center if your symptoms are getting worse after you were starting to feel better. This could be a sign that your flu is roaring back even worse. You may need medical assistance to prevent yourself from feeling even worse. You should also visit our clinic if you are suffering from a chronic condition, if you are over 65, or if you are pregnant. Any of the mentioned reasons could mean you have a weakened immune system, and therefore should be monitored by a doctor.
Why should I seek out medical attention for the flu?
You should seek medical attention if your flu is getting worse to avoid serious complications. The biggest concern is pneumonia, which is a severe threat to the elderly and those suffering from chronic conditions. Ear infections, sinus infections, and bronchitis are also common complications of the flu. You should be especially careful if you have asthma or congestive heart failure.
Immediate Care of Oklahoma has five locations in the area. If you feel you are suffering from the flu and need medical assistance, call or visit one of our centers today!