Bone Fracture Treatment in Oklahoma City
Immediate Care Urgent Care of OK Has Two Locations in OKC Open 8AM-8PM Monday through Sunday. Our Doctors and Medical Professionals Provide Bone Fracture Treatment with No Appointment Necessary.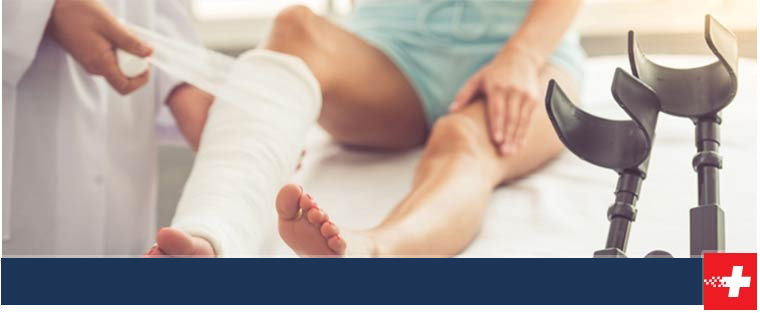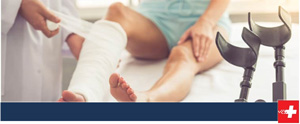 Table of Contents:
What Is a Bone Fracture?
How do you treat bone fractures at your urgent care centers in Oklahoma City?
"Does this look broken to you?" is never a question you want to ask or be asked. However, it is something you need an immediate answer to, and there is no better place to come to than Immediate Care Urgent Care of OK if you think you have suffered a bone fracture in OKC. Our board-certified physicians and highly experienced staff can examine your injury for broken bones, and treat you to help stabilize your injury. No appointment is ever needed, and we are open every day of the week.
In some cases, you may have not even realized you have broken something! A fracture can hide in a severe sprain or strain. Fortunately, we have a digital x-ray onsite that can quickly look for broken bones and help our doctors give you an accurate diagnosis. Then we can help you start to feel better and get back on the road to recovery.
What Is a Bone Fracture?

A "bone fracture" and a "broken bone" are interchangeable. Neither one is worse than the other. A bone fracture occurs when excessive force is applied to the bone. It can crack, shatter, or break depending on the level and even angle of the force.

Any bone in the body can fracture; however, the most common broken bones we see at our two urgent care locations in Oklahoma City occur in the arm, wrist, ankle, or collarbone.

Not all bone fractures are alike or the same. A different type of break requires different kinds of treatments. There are numerous types of broken bones in the medical field, but the most common we see at our walk-in urgent care center in OKC include:

Stress fracture: Small cracks will develop in the bone after repeated motions over time.

Simple fracture: Also known as a closed fracture, the bone is broken but the surrounding tissue, including muscles, ligaments, and skin remain intact.

Compound fracture: Also known as an open fracture, a piece of the bone will break the skin and is visible. In many cases, this is a very severe injury and involves massive bleeding. A compound fracture requires attention from a hospital emergency room.

Greenstick: This type of bone fracture is more common in children, whose bones are still growing and a little more pliable. This bone break is only on one side and causes the bone to bend.
How do you treat bone fractures at your urgent care centers in Oklahoma City?

At Immediate Care Urgent Care of OK, our board-certified doctors will examine your injury. They will use our onsite digital x-ray to take an image of your injury to look for fractures. These images help our physicians determine the location, severity, and type of fracture you have suffered. We can also send these images to your regular doctor upon request.

In many cases of less severe diagnosed broke bone, we will apply a splint to the area to help immobilize the injury. Immobilizing the site of the broken bone will promote healing and prevent further injuries. A cast may be needed in some cases.

More severe fractures will likely be referred to a specialist for further evaluation and treatment for several reasons. A compound or open fracture has an increased risk of infection and requires emergency care.

A fracture often leads to prolonged discomfort. Our doctors may prescribe some pain relievers to you to help with those symptoms as you recover. These pain relievers may be over the counter, or they might prescribe stronger medication depending on your injury.

Immediate Care Urgent Care of OK has five locations in the greater Oklahoma City area, and we are open seven days a week. No appointment is needed, and we accept most major insurances.