Pregnancy Testing Clinic Questions and Answers
Read about our pregnancy testing clinic and the services we offer! Immediate Care of Oklahoma has a Q&A for you. For more information,

call us

now. We serve patients from West Moore OK, Norman (HealthPlex) OK, Norman (24th) OK, Edmond OK, Yukon OK, I-240 & Sooner RD OK, Tecumseh OK, and Bethany OK.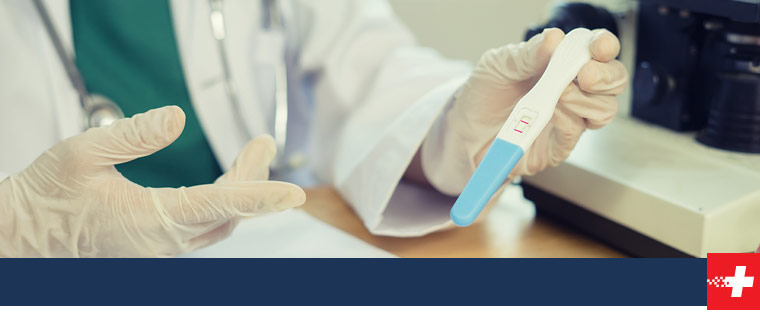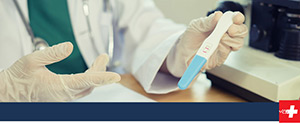 Table of Contents:
When should I go to a pregnancy testing clinic?
How soon can you get a pregnancy test?
How do they do pregnancy tests at a clinic?
Does urgent cares provide pregnancy testing?

Do you need a pregnancy test? You can receive it at a clinic like Immediate Care of Oklahoma. We're a pregnancy testing clinic with walk-in services. To give you an idea of what to expect at a clinic like ours, we've prepared a Q&A about pregnancy testing clinics. Read on for some common questions and answers!
When should I go to a pregnancy testing clinic?

You should go to a pregnancy testing clinic if you notice certain signs or issues related to pregnancy. For example, if your contraception failed, you should go to a clinic. If you missed your period, this is another sign. In fact, this is one of the first and most reliable signs of pregnancy. If you suspect you're pregnant, you can pay attention to your flow. Another early sign is a feeling that's similar to menstrual cramps.

Later on in pregnancy, some women's breasts feel tender and appear larger due to increased blood flow. Some women also feel exhaustion or nausea. In other cases, women have food aversions or have the need to urinate frequently.

If you've already taken a home pregnancy test and the results were positive, then you should still go to a clinic. You should go regardless of whether you want to proceed with the pregnancy.
How soon can you get a pregnancy test?

Certain tests can be done even before you miss a period, from as early as eight days after conception. These tests are very sensitive. They can be provided at pregnancy testing clinics and urgent care clinics.
How do they do pregnancy tests at a clinic?

At a pregnancy testing clinic, a professional there can provide a test that's more sensitive than a home pregnancy test. This professional test can very accurately determine whether a person is pregnant or not. Typically, the test provided is a simple blood test. A blood test is just a simple blood draw followed by lab work. A urine test can be provided instead of the blood test. With a urine test, a patient takes a small, plastic container into a private room and simply urinates into the container. After, the sample is tested by a professional.

A pelvic exam may be done to confirm pregnancy in some cases. This service is offered at urgent care clinics. These clinics have doctors who are fully capable of providing women's exams and related services. When necessary, urgent care clinics can refer patients for ultrasounds or other services.
Does urgent cares provide pregnancy testing?

Many urgent care clinics provide pregnancy tests! Blood tests, urine tests, and more can be provided at urgent care. There are some other tests and services some patients may also need, like STD tests, women's health services, and others. Urgent care may be able to provide these tests and services too.

Urgent care is a great place to go for pregnancy tests and related services. This is because you don't need an appointment, so you can just walk in for immediate service. We provide immediate service, pregnancy testing, and related services here at Immediate Care of Oklahoma!

We hope you found our Q&A helpful. We encourage you to contact us at Immediate Care of Oklahoma if you have any other questions. You're also welcome to reach out about pregnancy testing and other services at our clinic. We'd be happy to hear from you for any reason!