Meet Alayna Beyer at Immediate Care of Oklahoma
Alayna Beyer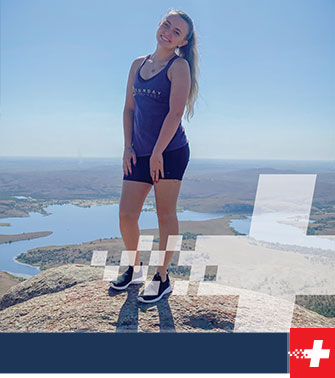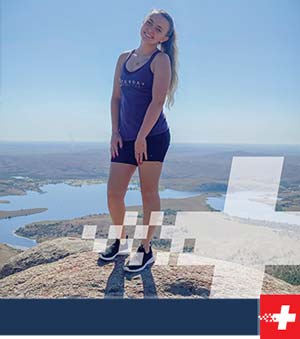 Alayna Beyer is one of the Medical Assistance at our Edmond Clinic. Alayana was born in Lawton and grew up in the Oklahoma City Area. She has been at Immediate Care for a year and a half.
Outside of work, Alayna enjoys being outdoors. She really enjoys hiking as well as a new favorite activity, spelunking, which is just a fancy term for caving. She has only been caving once, which was in the panhandle at a beginner cave, and she plans to keep going! She also volunteers at the food bank when she can.
If she could eat lunch with anyone it would be Lana Del Rey. Alayna is a big fan and has been listening to her for over a decade. A fun fact about Alayna is that she trained in archery, and she knows how to ride a unicycle. She learned both of these skills in the 5th grade from her awesome gym teacher.
Alayna has always wanted to be a nurse. She got her CNA and AUA in high school and she has worked in the medical field ever since. Her favorite part about Immediate Care is the people that she works with, it feels like one big family, and she enjoys going to work! She also enjoys the fast-paced environment and the range of patients and injuries that come into the clinic.
Alayna is a huge help to our team. When I work with her, she is continuously finding something to work on whether it be around the clinic or on herself. She asks questions and is always wanting to improve. She works hard and is always trying to be better. She is excellent at displaying teamwork as she always finds a way to help out. She has fantastic patience especially when it comes to dealing with upset patients. She works hard and is always trying to be better. Thank you for all that you do!