Nausea & Vomiting Treatment in Oklahoma City, OK
Immediate Care of Oklahoma Provides Treatment for Nausea & Vomiting, Diarrhea & Abdominal Pain. Simply Walk-in to One of Our Urgent Care Locations Near You or Call If You Have Any Questions. We Are Open 7 Days a Week!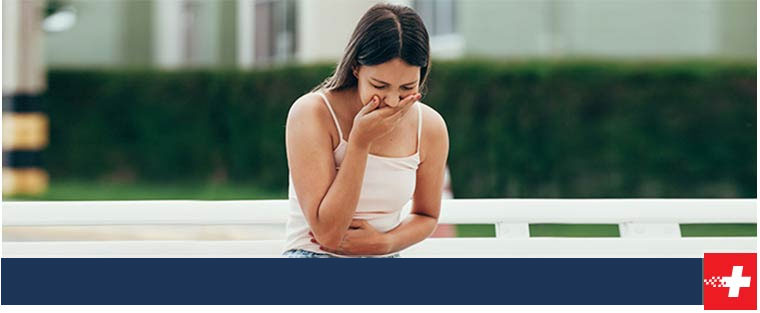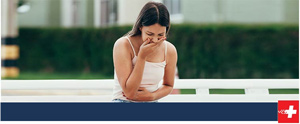 Do you find yourself suffering from nausea and vomiting in the Oklahoma City area? Visit Immediate Care of Oklahoma today and be seen, with no appointment needed, by our board-certified doctors and experienced staff. We've helped many patients in the area with these symptoms and can quickly diagnose and treat your ailment. Come in today to one of our five area walk-in urgent care locations.
What is the difference between nausea and vomiting?
Nausea and vomiting are related, but not exactly the same thing. Generally, nausea occurs before you vomit. It's uncommon for you to vomit without already feeling nausea, although it is known to happen in some situations. When you feel nausea, you generally do not feel comfortable and feel unsettled in your stomach area. When you vomit, your stomach's contents are pushed up through your digestive tract and out of your mouth.
What causes nausea and vomiting?
Acute nausea can be associated with many conditions, including injuries, infections, and illnesses. For example, it isn't uncommon to feel nausea from the stomach flu or as a symptom of a concussion. It will usually go away as the medical condition is adequately treated. If you have lingering or frequent bouts of nausea, this could be connected to a chronic health condition.
Vomiting is also connected to many of the same illnesses, injuries, and infections that cause nausea. The flu or food poisoning are frequently the culprits when someone suffers from vomiting. While these conditions are very well understood and treatable, vomiting is also associated with less understood things like morning sickness.
What are some common causes of nausea and vomiting?
Overeating
Food poisoning
Stomach ulcers
Alcohol consumption
Dehydration
Influenza
Gastroenteritis
Migraines
Appendicitis
Concussions
Pregnancy
Psychological conditions (Fear, anxiety, depression)
Medication (as a side effect or overdosing)
Motion Sickness
When should I seek immediate medical attention?
If you have a sudden onset of severe nausea to the point where you cannot walk or stand, seek out an evaluation from one of our medical professionals. Also, if you see some blood when you are vomiting, this could be a sign of a severe medical problem. Finally, if you are frequently vomiting without any on setting signs of nausea, this could be a sign of a severe condition, and you should be evaluated by one of our doctors.
How do you treat nausea and vomiting at Immediate Care of Oklahoma?
Generally, most nausea will pass after some rest. However, if it lingers or is interfering with your day to day life, some medication may be needed. Our doctors will be able to determine if some prescription strength medication is necessary or over the counter versions are the best choice for you. In many cases, the same advice applies to vomiting symptoms. If nausea can be brought under control, then the vomiting a patient is suffering from, can usually as well. Often, once someone vomits, this might be the low point of their ailment and they will soon start to feel better.
However, if you are suffering from frequent bouts of nausea and vomiting, additional testing may be needed to ensure you aren't suffering from a more serious health concern.
No appointment is needed to visit any of our Immediate Care of Oklahoma walk-in urgent care locations if you are suffering from nausea and vomiting. Get evaluated today by our board-certified doctors so you can start to feel better! Do you have questions about our treatments or want to check if we accept your insurance? Call any of our centers today, and our staff will be more than happy to assist you!