Meet Kristi at Immediate Care of Oklahoma
Kristi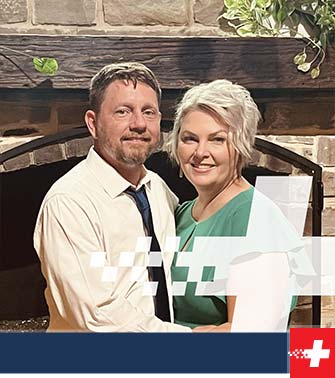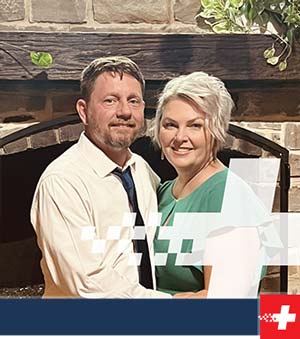 Kristi is a Provider at our Norman Clinics.
Kristi was born in Fayette, Missouri, and grew up in the small town of Callaway, Nebraska. She ended up in Oklahoma because of the military and stayed here because this has been her kid's home. Kristi has been at Immediate Care for 3 months.
Outside of work, Kristi and her husband enjoy being empty nesters and getting to do more traveling as well as hanging out with her grandson and spending time at their lake house in Sulfur. They also have 2 dogs, a 40 lb. Frenchie and a 20 lb. Schnauzer, those are their "kids" at home. Kristi has always been interested in the medical field. She started working as a Certified Nurses Aid at a nursing home in her hometown. She also babysat for a Physician Assistant, and he and his wife had a big impact on her. She became an LPN in her 30s. Kristi tells people that she is a professional college student of 20 years. She finished her BSN, her Masters and graduated as a Nurse Practitioner.
One thing she loves about Immediate Care is getting to work with Dr. Penwell, Dr. Brock, and Dr. Nelson again. She worked with them about 20 years ago as an LPN and they still remembered her and gave her the same respect that they showed her when she was a nurse. She loves urgent care because every day is different, and you never know what you might see. If she could eat lunch with anyone it would be P!NK. Kristi went to her concert this past month. She would enjoy lunch with P!NK because she seems so down to earth, and she really prioritizes her family and speaks out against bullying and how she is a strong powerful woman. A fun fact about Kristi is that she has 2 sons named Cody (Her son and her stepson are both named Cody). She also has a nephew named Cody!
Kristi always shows compassion and genuine care to not only her patients but to her staff as well. She constantly finds opportunities for our MAs such as scholarship opportunities and school program applications that she finds to be fitting for us. She also brings a fun, energetic energy to the workplace. We love having her at HealthPlex!!
Thank you for all that you do!