Meet McKinley at Immediate Care of Oklahoma
McKinley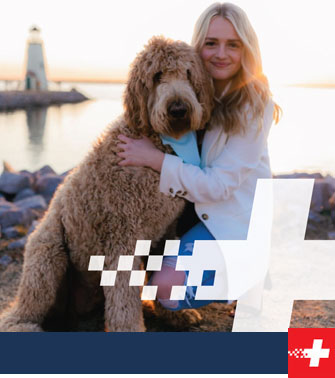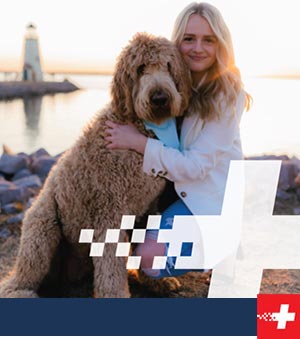 McKinley Childs is one of the Medical Assistants at our I-240 clinic. We are recognizing McKinley for her generosity.
A little bit about McKinley,
She grew up in Kansas and Texas. She ended up in Oklahoma due to her dad's job. McKinley has been at Immediate Care for 8 months. Outside of work McKinley is going to school for nursing at UCO. She has a labradoodle named Dax who is featured in her picture. McKinley, along with Kylie and Makyla (at our Healthplex Clinic) they are training for a 5k right now and then they plan to train to run a half marathon next April for the OKC Memorial run.
McKinley has wanted to be a nurse since she was little and has always known that is what she wants to be. Her aunt is a nurse, and she has always looked up to her. McKinley wants to help people when they are feeling sick and give them compassionate care.
McKinley said her favorite part about working at Immediate Care is the relationships that she has built and how supportive the team is. She feels like the people she works with feel more like family than co-workers.
If McKinley could go to lunch with anyone past, present or even fictional characters, she would go to lunch with Meredith Grey from Grey's Anatomy.
McKinley is generous. McKinley will randomly buy her co-workers food and coffee helping to make their day. McKinley truly cares about her co-worker's well-being and will check in and make sure all her team members are doing all right. McKinley is a joy to work with and is great with all of the patients that come into the clinic!
Thank you for all that you do!