Meet Sherita Barrett at Immediate Care of Oklahoma
Sherita Barrett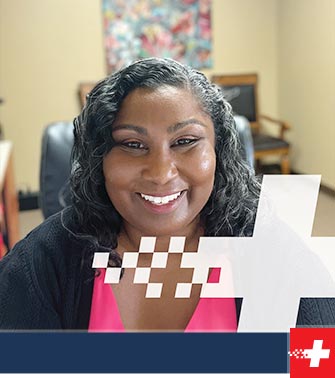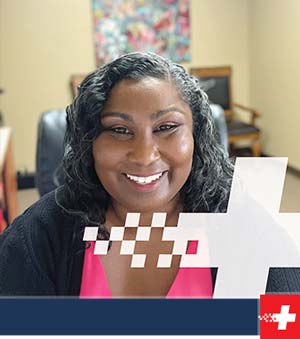 Sherita Barrett is our Credentialing/Payer Insurance Coordinator. Sherita was born and raised in Oklahoma, living mainly in the Midwest City and Spencer area. Sherita will be celebrating her 10-year work anniversary with Immediate Care this summer.
Sherita started off working the front desk in the clinics. She spent a lot of time at the West Moore clinic which was her home clinic. Sherita likes to know how things work and wanted a better understanding about billing, therefore she was on the phone with Sherry frequently. She first came to Admin to help support Sherry, and then she became a Trainer for the front desk staff. She also served as a Clinic Lead for a while until the Credentialing Coordinator left ICO in 2015 and Dr. Penwell offered her that role. Sherita still helped out in the clinic until the past few years. She has done a little bit of everything here at ICO except for Medical.
Outside of work, she enjoys going to the movies, she enjoys puzzles, she loves podcasts as well as the show Parks and Rec. She is also involved in her church, Midwest City Community. Sherita actually heard about a job opening at Immediate Care from a lady at church.
One of her favorite parts about working at Immediate Care is the culture of the organization which has been the foundation of the relationships that she has built at Immediate Care. She feels like ICO is family, a family who likes to be around each other and are truly friends and are always willing to help each other out.
If she could eat lunch with anyone it would be her grandma on her dad's side. Sherita would love to get to know her grandma better since she died when Sherita was 8 or 9 years old, so she would love to get to spend some more time getting to know her. If she could do a panel-style lunch and invite more people she would love to include Eleanor Roosevelt and Jesus.
A fun fact about Sherita is that she has been on a few mission trips and loves learning and experiencing other cultures. Another fun traveling story Sherita shared is that she went on a ten-day tour of Europe and was in Germany during Oktoberfest with all of the tents and decorations. She looks forward to more traveling and mission trips in the future. Sherita is a joy to be around! She has a calming presence and is always willing to help others out. Sherita is compassionate and trustworthy. She has done so much in her ten years working for ICO! Thank you for all that you do!