Wound Care & Treatment in Oklahoma City, OK
Immediate Care of Oklahoma Provides Comprehensive Wound Care Services at Our Urgent Care Clinics That Include Laceration Treatment, Abrasion Treatment & Splinters Treatment. Call Us Today or Walk-in, No Appointment Is Needed. We Have 7 Locations Near You in OKC, Edmond, Norman & Yukon, OK.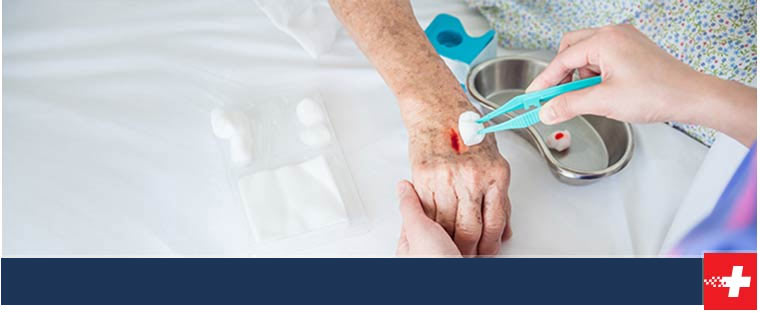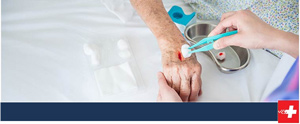 Have you suffered a wound in the Oklahoma City area? Come to any of Immediate Care of Oklahoma's five locations for prompt care from our board-certified physicians and experienced staff. Skip the long waits and expense of an emergency room and visit our walk-in urgent care center with no appointment needed!
What exactly is a "wound?" What are some risks of not seeking treatment for a wound?
Any injury that breaks the body's tissue, like the skin, is a wound. There are a variety of different types of wounds. They can include scrapes, cuts, scratches, and punctures. If untreated, people run the risk of extended bleeding, infection, and in some cases internal damage.
What is wound care at Immediate Care of Oklahoma look like?
When you visit our urgent care center for wound care, our staff will manage and treat your wounds to prevent further injury, infection, and promote healing. Wounds can be very complex and cause an additional health risk. Our providers and staff will navigate these risks for you while treating your wound to make sure you make a quick recovery.
Why should I come to your urgent care center for wound care?
Many people, even with limited first aid training, can treat minor wounds at home or with the help of a family member. However, you should always be on the lookout for infection. If your wound shows signs of an infection, come immediately to our clinic for an evaluation and treatment.
Who will perform my wound care at your clinic?
Depending on the nature of the wound or injury, you will be attended to by a nurse, medical assistant, or our doctor. The more severe the wound, the more likely a doctor will see you.
What are some wound care tips for treating my wound at home? What are the signs of an infected wound?
If you suffer a minor wound at home do the following: clean your wound thoroughly, washing your hands using soap, apply some antibiotic cream, and a bandage. Bandages should be changed, and additional antibiotic cream should be applied to prevent infection. If you see the redness around your wound expanding, green or yellow pus, or increased tenderness, then your wound may be infected. A fever may also be a sign of an infection. If you see any of these signs, visit our walk-in urgent care center today.
When should I come for stitches for my wound?
Generally, if your wound cannot be held together by a bandage or if it is still bleeding after about 20 minutes of direct pressure, you should visit our clinic for stitches. If your wound is in an area with jewelry, like rings, please remove those from the area before the wound begins to swell.
When should I go to the emergency room for a wound?
If you suffer a wound that is causing excessive bleeding or if you are spurting blood from a wound, go immediately to the emergency room. You should also seek out an emergency room if you have lost function in a limb or if a fracture has punctured the skin. These cases qualify as life-threatening injuries and need the medical facilities you would find at a hospital and emergency room. We will call for an ambulance if we do not feel like our facility can handle the severity of your injury.
Do you have additional questions about wound care at Immediate Care of Oklahoma? Call any of our five centers today, and our staff will be more than happy to assist you!