Meet Katie Coulter at Immediate Care of Oklahoma
Katie Coulter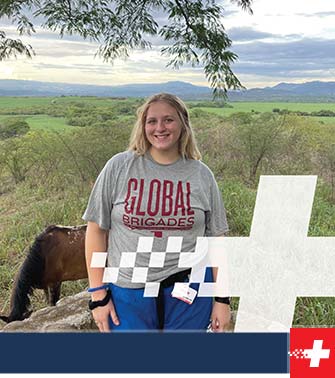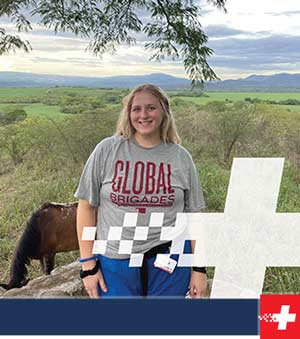 Katie Coulter is a Medical Assistant at our Norman 24th Clinic. Katie was born and raised in Phoenix, Arizona. As a child, she spent a lot of time in Oklahoma growing up, spending time at their lake house. Katie has been at Immediate Care for 5 months. Outside of work Katie is a student at OU. She is a Biology/Pre-Med with a minor in Spanish. For the past couple of years, she has been a part of a group on campus that partners with the Global Brigades. She has had the opportunity to lead the Brigades in Honduras this summer helping different communities by helping triage and assisting doctors. She enjoys reading as well as hanging out with friends and family as well as her two dogs! One thing she loves about Immediate Care is that it feels like family, which she is thankful for since most of her family is in Arizona. Katie loves the atmosphere at Immediate Care and how Dr. Penwell, the managers, and clinic staff, they all want the best for our patients.
Katie got hurt a lot growing up playing sports so she spent time around health care providers. She wanted to be a part of the medical field so that she can help people on their worst days.
If she could eat lunch with anyone it would be her Papaw and Nana who passed away when she was younger, they were very inspirational. She has an old photo of her and her grandparents eating at Johnnie's Charcoal Broiler. She would love to eat with them at Johnnie's and recreate that photo with them. An interesting fact about Katie is that she loves peanut butter. She thinks that peanut butter can go with just about everything including, waffles, pancakes, bread, and even goldfish!
Katie is doing an amazing job at the 24th clinic. She shows great initiative. She consistently does what is expected without being asked. She actively uses her downtime effectively and she is such a great addition to our team. Katie is graduating from OU this month! Katie is looking forward to shadowing after graduation and taking a gap year before starting med school. She would enjoy going on a medical brigade in her gap year. She would also like to travel and spend time with her family before she gets busy again! Thank you Katie!