Sports Physicals Questions and Answers
Visit Immediate Care of Oklahoma today for your child's sports physical. Our professionals offer experienced and quality sports physicals to help your child athlete grow healthy and happy! For more information,

call us

now or

schedule an appointment

online. We have

convenient locations

to serve you in Oklahoma City, OK.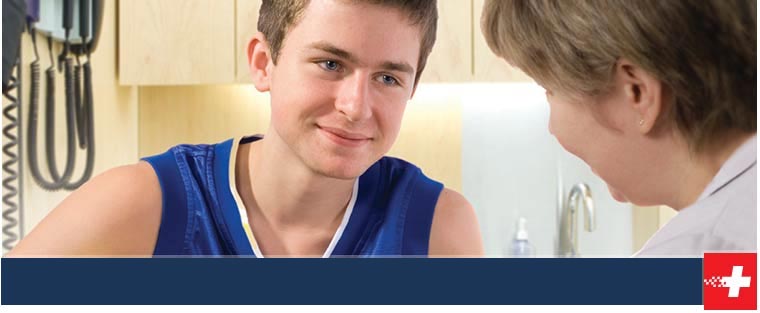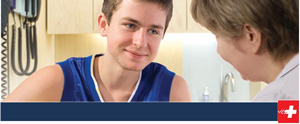 Table of Contents:
Who needs a sports physical?
What do physicals consist of?
What is the difference between sports and school physicals?
Where should I go for sports physicals?
Throughout the year, exercise can be one of the best ways to keep your child happy and healthy. Playing on a sports team through school or a club can be a great way to keep children active and interacting with other children. Many sports teams require your child to complete a sports physical in OKC in order to ensure that they are in good health and are ready to interact with other children. Making sure that your child receives their sports physical is also a great way to confirm that they are not at risk of sustaining a harmful injury. At Immediate Care Urgent Care, we offer comprehensive sports physicals in Oklahoma City every day of the week from 8am to 8pm in a comfortable and state of the art urgent care clinic. We know that families are busy, which is why we offer walk in sports physicals every day of the week during flexible hours. Many parents choose to make an appointment with a primary care provider weeks or months in advance, which can be stressful when a last minute physical is needed. If you are looking for an easier and faster option, while still receiving top quality medical care in OKC, then Immediate Care Urgent Care is the perfect option. Our team of Board Certified physicians and medical professionals can help your child quickly and efficiently, all while ensuring that they are in perfect health for the sports season.
When your little one walks into our urgent care clinic for their sports physical in OKC, they will receive prompt and professional medical care. Our team will begin by learning more about your child's medical history and perform an overall physical exam. We will make sure that your child's joints and muscles are in good shape, and work with you to answer any questions that you may have about their health. Following the sports physical, we can provide you with any necessary paperwork confirming that your child is ready to play sports. Our team at Immediate Care Urgent Care of OK makes it easy and stress free for your child to receive their physical examination, and will provide individualized treatment strategies for their specific medical needs.
If you have any questions about the sports physical exam process at Immediate Care Urgent Care of OK or would like to bring your child in today, please walk in any day of the week from 8am to 8pm. Our team of doctors and urgent care specialists are ready to provide high quality medical care to children of all ages, and welcomes you into Immediate Care Urgent Care today!
Sports are a fun and productive way to exercise, establish team-building skills and enjoy the body's physical health. Each year, before a child is allowed to participate in sports, they must undergo a sports physical. These physicals ensure that they are in optimal physical health to take part in these physically demanding activities. This way, the risk of health problems is minimized, as undiagnosed health problems can be exacerbated by physical activity.
Who needs a sports physical?

Every child and adolescent needs a sports physical in order to participate in school sports or organized sports. A sports physical is very similar to an annual check-up, although it does not replace this important exam. Instead, a doctor will evaluate whether or not a young athlete is ready to participate in sports-related activities based on a number of specific criteria. Some of the ways this will be evaluated is by measuring vital signs, such as blood pressure and heart rate, as well as by checking vision, breathing, ability to bear weight, and more. If an issue arises, it does not necessarily mean that the individual will not be able to play or participate. These issues could then be addressed, which would enable their participation.
What do physicals consist of?

Sports physicals typically consist of the following:

• Medical History: The doctor will go over the individual's medical history, as well as ask questions regarding the medical history of their family. They will want to know about any potential current illnesses, previous illnesses or injuries, surgeries in the past, previous hospitalizations, current or previous allergies, current or previous medications, and whether there have ever been issues during physical activity, whether it be dizziness, chest pains, or difficulty breathing.
• Physical Examination: The physical examination involves a variety of tests. Beforehand, height and weight will be recorded. Then, blood pressure and pulse will be measured, vision will be tested and the heart, lungs, abdomen, nose, throat and ears are all tested. Finally, the doctor will check the joints, posture, flexibility, and strength.
What is the difference between sports and school physicals?

A sports physical is different from an annual physical because it focuses on reviewing a child's current health status and medical history to ensure that they are healthy enough to participate in sports. To determine that there is no risk for the child playing his or her sport, the physician will review any pre- existing injuries and assess the child's current fitness level. Further tests will be conducted to ensure the child's safety if the physician detects any conditions that may put the child at risk, both on and off the field. On the other hand, annual physicals focus on more than physical health alone, and also take into consideration a child's developmental, emotional and social aspects of health. To ensure proper development, a full assessment of the child's cognitive and social milestones will be assessed.
Where should I go for sports physicals?

If you are looking for a trusted and established healthcare clinic to perform a sports physical for your child, come to Immediate Care of Oklahoma! Our medical professionals can help determine the health of your little ones so that they can safely participate in sports this coming year. Come to Immediate Care of Oklahoma for your child's next sports physical! Our kind and compassionate professionals are experienced in performing sports physicals and can help make sure that your child is able to participate in sports! We have 7 locations to better serve you: one in Edmond, OK; two in Norman, OK; one in Tecumseh, OK; two in Oklahoma City, OK; and one in Yukon, OK. We look forward to serving you! We serve patients from West Moore OK, Norman (HealthPlex) OK, Norman (24th) OK, Edmond OK, Yukon OK, I-240 & Sooner RD OK, Tecumseh OK, and Bethany OK.