Urgent Care Clinic Q&A
At Immediate Care of Oklahoma, our medical

professionals

are available to help you with all your urgent care needs. Urgent care can help to diagnose and treat diseases that are not life-threatening but require medical attention. To help you feel better as quickly as possible, we offer a wide variety of quick and convenient services, including instant COVID testing, on-site lab testing, x-ray, drug testing, and strep testing. We also provide treatment for illnesses like abdominal discomfort, the flu, the common cold, small fractures, allergies, asthma, and UTIs that are not considered emergencies. For more information,

contact us

or

schedule an appointment

online. We have

convenient locations

to serve you in Oklahoma City, OK.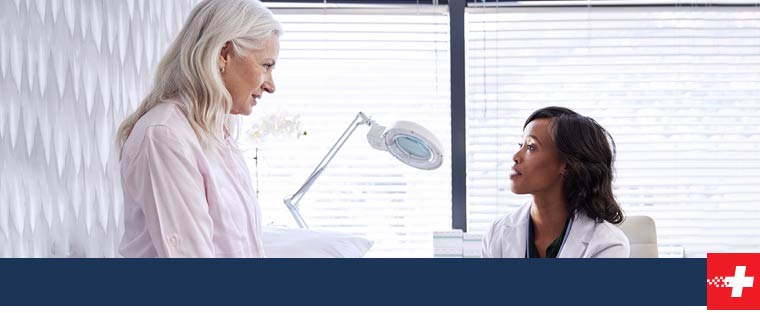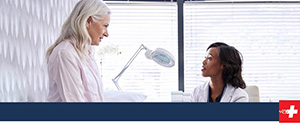 Table of Contents:
What Services Do Urgent Care Centers Provide?
What Symptoms are Treated at Urgent Care?
What is Considered an Urgent Medical Condition?
Immediate Care of Oklahoma is the Oklahoma City Metro area leader for Urgent Medical Care. Urgent Care is the delivery of ambulatory medical care in the treatment of episodic illness and injury.
Visits to the clinic are on a walk-in basis, appointments are not needed. Immediate Care of Oklahoma is more cost-effective for patients and insurers when compared to emergency rooms or other service providers. Immediate Care of Oklahoma has x-ray and lab facilities on site, which allows us to offer a wider range of urgent care services.
We are pleased to provide our community with high-quality urgent care. The Center for Disease Control reports that 40% of visits to emergency rooms are for non-emergency health concerns. This causes longer ER wait times. Immediate Care of Oklahoma can provide care for many of these health concerns, faster and less expensive than ER departments can.
What Services Do Urgent Care Centers Provide?

Urgent Care centers provide a wide range of services and care. They can handle many of the medical services you may want or need. The services provided work with health care situations that are not life-threatening. Here is a partial list of services and treatments that Immediate Care of Oklahoma provides:
 
– Help for flu, colds, bronchitis, pneumonia, etc.
– Infections such as ear, nose or throat, cellulitis
– Tests for STDs and treatment for those
– Urgent care for injuries, cuts, fractures, sprains
– Drug screening
– Vaccinations
– COVID-19 testing and vaccinations
– Wellness shots
– On-site X-ray and lab for quicker results when those are needed
What Symptoms are Treated at Urgent Care?

There are times when you may not know why you are feeling less than yourself. If that is the case, a visit to an urgent care center may help you determine what the cause is. Symptoms can be an indication that something more serious may be happening, sometimes they are something that is not so serious. A visit to an urgent care center can get you the care you need, whether it is getting you needed help or just peace of mind. If the following symptoms are impacting you, a visit to the urgent care center will help:

– Coughing, sneezing or wheezing
– Rashes and/or itching
– Sore throat or strep throat
– Muscle aches
– Abscess
– Nausea, vomiting or diarrhea
– Headaches
– Pain or swelling
What is Considered an Urgent Medical Condition?

It is sometimes difficult to determine when a health situation requires a visit to the emergency room or if another care facility will be a better option. There are times when we know that we are dealing with a life-threatening situation. A heart attack or serious head injury will require services that an emergency room will provide. If the injury or illness does not seem to be life-threatening but needs care sooner than later, an urgent care center is the right choice.
 
Urgent care centers will usually provide services when primary care offices are closed. Urgent care centers are open later, on weekends and most holidays. Urgent medical conditions are health situations that are not considered to be emergencies but require attention within 24 hours. Some of these health concerns are on this list.
 
– Cuts that don't involve too much blood but might require stitches
– Accidents and falls
– Breathing problems, such as mild to moderate asthma
– Eye redness and irritation
– Flu or fever
– Minor fractures and fractures in toes and fingers
– Severe cough or sore throat
– Skin rashes and infections
– Moderate back problems
– Sprain and strains
– Vomiting, diarrhea, or dehydration
– Urinary tract infections
– Headaches
– Diagnostic services such as lab tests or X-rays
 
Please call or book an appointment today! We serve patients from West Moore OK, Norman (HealthPlex) OK, Norman (24th) OK, Edmond OK, Yukon OK, I-240 & Sooner RD OK, Tecumseh OK, and Bethany OK.