Meet Abigayle Huber at Immediate Care of Oklahoma
Abigayle Huber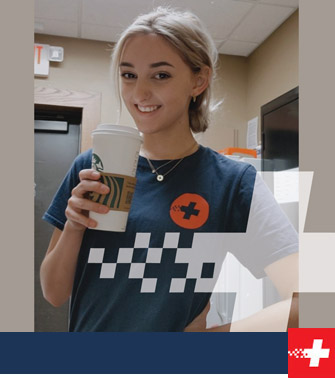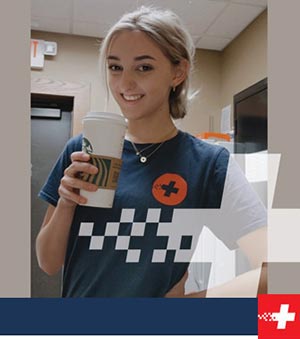 Abigayle Huber is one of our  Medical Assistants at our I-240 and Sooner Clinic. We are recognizing Abigayle for her leadership, knowledge, and her great personality.
A little bit about Abigayle…
Abigayle has been with Immediate Care for a little over a year and a half. She said her favorite part about working at Immediate Care is the experience. She started as a customer service advocate and then was trained to become a medical assistant, she has enjoyed the opportunity to continue to learn and grow.
If she could go to lunch with anyone past or present, she said it would be Michael Jackson and she would want him to teach her how to dance.  One fun fact about Abigayle is that she has danced for 15 years. Outside of work Abigayle enjoys helping out at her church and traveling!  Abigayle was born in California and has lived all over because she grew up in a military family.
Abigayle became interested in the Medical field while watching her mother battle cancer for 8 years, her mother is now in remission. YAY!  She was exposed to the medical field and the terminology and became intrigued by it. She is in the process of getting her nursing degree!
Last summer during the height of the Covid pandemic, Abigayle kept a positive attitude, encouraged patients and co-workers. She picked up extra shifts and was always willing to help. She has a calming presence that helps the patients when they are anxious or frustrated.
Thank you!