Meet April Simmons at Immediate Care of Oklahoma
April Simmons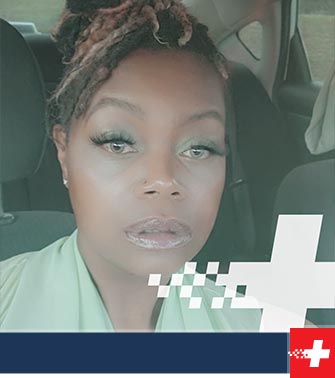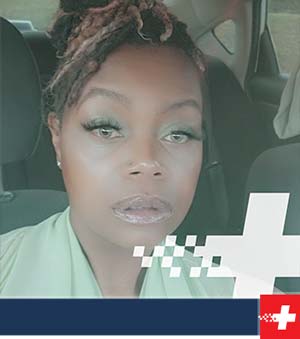 Help us welcome April Simmons to the ICO Family! April is the Regional Manager. April was born and raised in Erie, Pennsylvania. April lived in Atlanta for about half of her life. April just moved from Milwaukee to Oklahoma to live closer to her family.
Outside of work, April loves to cook and she makes jewelry and has some clients in Atlanta that she ships to still. She enjoys reading. She enjoys competing whether it's playing volleyball, flag football, or kickball.
If April could eat lunch with anyone it would be with her celebrity crush David Banner, although she might pass out as soon as she sees him.
A fun fact about April is that she is musically inclined. She plays the piano, drums, clarinet, and alto saxophone and she sings!
April got into the medical field because she has always wanted to be a helper. Some have even described her as a healer because of her calming presence. She had originally wanted to go to school to be a doctor, but her plans changed when she had her first kid. Still wanting to be in the medical field, she got her CNA, then became a Medical Assistant, and has done Medical Billing and Coding as well. Her passion has always been making sure that others are healthy and okay, this is why we think she will do great in her new role as the Regional Manager.
So far April's favorite part about Immediate Care is all of the people that she has worked with. She is a little shy and has felt so welcomed in the first couple of weeks. Now it feels like she has worked with the team forever!
We are excited to have April as a part of our Immediate Care Family and Leadership Team!