Urgent Care Center in Oklahoma City, OK
Immediate Care of Oklahoma Has Multiple Urgent Care Centers in Oklahoma City & Surrounding Areas with Expert Doctors & Medical Staff Available On-Site 7 Days a Week. Simply Give Us a Call at (405) 400-1096 or Click Here to Find the Nearest Location. No Appointment Is Needed.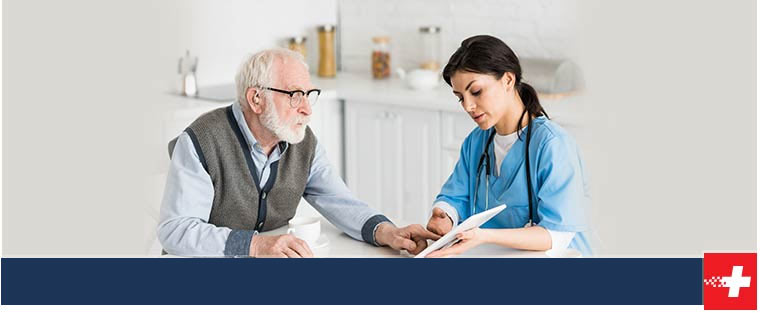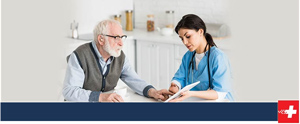 Are you looking for an urgent care center near you? Do you live in the Oklahoma City area? Then you are in luck. Immediate Care of Oklahoma has multiple urgent care centers in and around Oklahoma City and surrounding areas. We provide the community with expert, board-certified doctors, and medical staff that are available to you and your family seven days a week with extended hours outside your typical 9 am to 5 pm workday. We provide a wide variety of services to you and your family of all ages. Have questions about our services? Check out some of the most common questions we receive from our potential patients:
What do urgent care clinics treat?
Here at Immediate Care Urgent Care, our board-certified doctors and medical staff treat a wide variety of illnesses and medical conditions. We handle everything from non-life-threatening emergencies, such as sprains, strains, and fractures to treating the common cold. We provide an on-site lab testing service as well as an on-site digital x-ray to give our patients the full scope of any illnesses or injuries they may have. We also provide immunizations and vaccines. Additional services we provide include:
Is Urgent Care cheaper than the emergency room?
Expenses for your medical treatment are going to vary depending on the services you receive. However, the services you receive through our urgent care centers in OKC will be less expensive than being treated at any emergency room. According to a study with the National Institute of Health, the median cost of visiting an emergency room is $1,233. Some estimates consider the high range of an emergency room visit to be as high as $2,168. Then there is the wait factor also to consider. With our urgent care and walk-in clinics, it is a first-come, first-serve basis. Where in emergency rooms, when you are seen is determined by the level of severity of the illness or condition you wish to be seen for. This puts the average arrival to departure time for an emergency room visit at almost 3 hours. Where most urgent cares, the average to be seen is within 30 minutes.
Do I have to make an appointment for your urgent care clinic?
No. As stated above, here at our clinic, we work on a first-come, first-serve basis. No need to make an appointment, and we welcome your walk-in visit. However, if time is a constraint for you, you can always call the clinic ahead of time and ask for estimated wait time. An amazing feature we provide at all of our clinics here at Immediate Care of Oklahoma is our online check-in process. Just simply go to our website, click the "online check-in" link, and you will see the various locations and how many patients are currently waiting to be seen by one of our doctors. You also have the option of setting up a time to come in that works for you, and we will be happy to hold that spot. You can reserve your spot for the current or next day.
If you have any further questions or concerns, you can feel free to give us a call at the clinic nearest you and one of our well-informed staff members will be happy to assist you.
If you have any additional questions or would like to learn more about our services, do not hesitate to contact one of our urgent care centers in Oklahoma City, OK today.
Immediate Care Urgent Care in Edmond, OK
805 W Covell Rd Edmond, OK 73003
Phone: (405) 216-5373
Immediate Care Urgent Care in Norman, OK
800 24th Ave NW Norman, OK 73069
Phone: (405) 321-7100
Immediate Care Urgent Care in Norman (HealthPlex), OK Near 36th Ave
3400 Tecumseh Rd Norman (HealthPlex), OK 73072
Phone: (405) 307-6900
Immediate Care Urgent Care South OKC
11808 S May Ave Oklahoma City, OK 73170 (South OKC)
Phone: (405) 735-2370
Immediate Care Urgent Care in I-240 & Sooner Rd, OK
5700 SE 74th St, Oklahoma City, OK 73135
Phone: (405) 455-5204
Immediate Care Urgent Care in Yukon, OK
10616 US Highway 66 Suite 100 Yukon, OK 73099
Phone: (405) 467-2400