Pediatric Urgent Care in OKC
Immediate Care of OK are Pediatric Urgent Cares with Locations at I-240 & Sooner Rd and West Moore Open Mon-Sun 8am-8pm Plus, 24th St. in Norman is Open 7am-7pm Mon-Fri. Walk in or

Call Now

.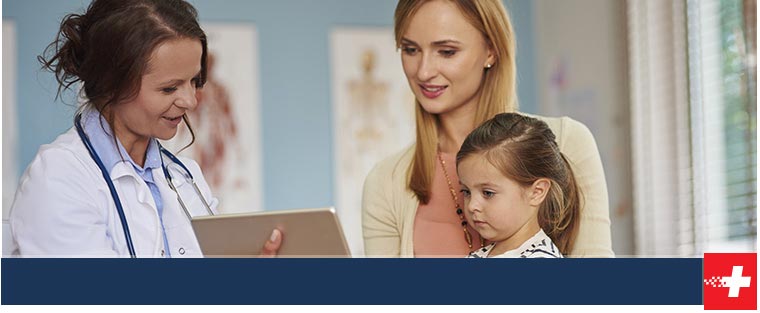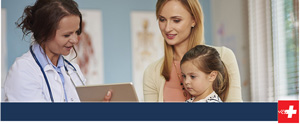 When your child is sick, we know how important it is for you to help them feel better as soon as possible. That's why Immediate Care of Oklahoma is proud to offer pediatric urgent care services in OKC. Emergency rooms can mean long wait times for those without a life-threatening illness or injury. Bypass the long waits by using one of our pediatric urgent care locations for your child's medical needs 7 days a week.
Children's growing bodies require specialized care, and the team of board certified physicians at Immediate Care of Oklahoma's 7 convenient locations have the expertise and experience necessary to ensure your child receives the best pediatric urgent care available. We take the trust you place in us seriously, and we know treating your child is a privilege and a responsibility. Immediate Care of Oklahoma takes pride in the quality of care we offer to kids of all ages.
At Immediate Care of Oklahoma, we offer comprehensive pediatric urgent care for children of all ages who are suffering from non-life-threatening injuries or illnesses. Our goal at IOC is always to get you in and out as soon as possible, having received the answers and medical treatment your child needs and deserves. By necessity, emergency rooms treat those with the most serious issues first, which means you could be waiting for hours before your child receives urgent care if they have a non-life-threatening illness or injury. With Immediate Care of Oklahoma, there is no reason for your child to wait such a long time to see a doctor and receive medical care.
If your child has sustained an injury, it is important to make sure they are treated as soon as possible. Immediate Care of Oklahoma is proud to offer onsite digital x-ray services administered by trained radiologic technologists. Having our own equipment allows us to speed up your child's diagnosis, treatment, and recovery. Our digitized x-rays take less time than tradition printouts, and helps us ensure we are doing everything possible to decrease the likelihood of a childhood injury contributing to other problems later in life.
In addition to providing pediatric urgent care for fractures and sprains, Immediate Care of Oklahoma also offers quality medical care for illnesses such as the cold and flu, bronchitis, strep throat, sinus infections, ear infections, and allergic reactions. For these types of medical conditions, it is important for your child to receive the right care as soon as possible so they can stop suffering and start feeling better. No parent wants to see their child in discomfort, and at our pediatric urgent care clinics, getting your child better is our priority when you bring them in for urgent care.
If your child is sick or injured and in need of pediatric urgent care in OKC, please visit one of our 6 convenient locations in the Oklahoma City area, including Norman and Edmond. Immediate Care of Oklahoma is open 7 days a week with quality, compassionate, and exceptional medical treatment available at our walk in clinics without an appointment, so you can be sure we will be there for you when you really need us.