Worker's Comp in Oklahoma City, OK
At Immediate Care of Oklahoma, We Are Dedicated to Helping Employees Who Have Been Injured to Recover Quickly & Return Back to Work Safely. We Have 7 Locations in OKC, Edmond, and Norman, OK.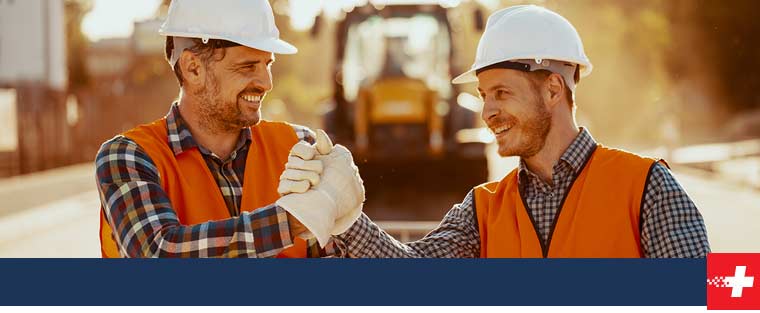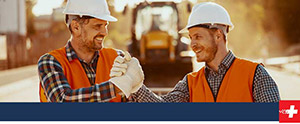 Table of Contents:
What is an occupational health center?
Why would someone need an occupational health center?
What services do occupational health centers provide?
Is there an occupational health center near me?
First and Foremost with respect to "on the job" injuries and illness is Prompt Attention. Seeking professional medical care promptly is a critical piece to the process of regaining individual health and wellbeing, as well as the integrity of an employer's position both physically and financially. There is incredible value to all parties in handling work related injury in a knowledgeable, timely, and cost effective manner. Our professional and trained staff is prepared to assist individuals and employers with injury analysis, initial and on-going treatment, rehabilitation, drug testing, and return to work services when these circumstances occur.
One Very Important Key in this process is Communication. Although first on the agenda is the health and care of the employee, maintaining excellent communication between the employer, the provider and the ICO staff is critically important for controlling short and long-term medical costs and lost work hours.
We will ensure the employee the very best treatment and work with them to secure their medical needs, including rehabilitation.
We are also very committed to the employer and assisting them through maximum cooperation and aggressive back-to-work and modified work plans that decrease out-of-pocket expenses.
Another Valuable Key to the process is Relationship. Critical to the Communication Key is establishing an account with Immediate Care of Oklahoma that provides quick and easy authorization to treat by a designated and authorized representative of the company. If your company does not have a relationship with Immediate Care, the individual presenting for treatment should be accompanied by a representative from your company or must have your company's authorization form with them, including the company's physical and financial demographics and especially a contact name and phone number.
ICO will reach out to the primary contact individual immediately to confirm and secure information and required protocols so that treatment can begin. After said confirmation and initial treatment of the employee has begun, additional information and form completion may be needed and ICO staff will re-contact to your company any forms and the process.
COMPANIES WITHOUT AN ESTABLISHED ACCOUNT: If you are reading and researching and are aware that your company does not have a relationship established with Immediate Care, please contact us today. We will be more than happy to move this process forward immediately and before you need us.
If the injury establishes a "Case File and Number" and is being handled by a WC Administrator, please be assured we will work just as diligently with that individual to ensure both the employee's care and expedient return to or modified work status and do so as economically as possible. We are very familiar with that process, regulations, and protocol and therefore assist employers in many ways. Again, communication and full disclosure on your company's part enables us to be much more effective in every area and level.
Immediate Care is a "walk-in" medical facility with X-ray and lab facilities on-site. No Appointment Necessary and wait time is minimal. You can also Get in Line Ahead of Time by using our online check-in. By seeking treatment for work related injuries with us instead of an emergency room, your company will save money. We are proud to offer our business community this service.
Immediate Care of Oklahoma offers business owners Occupational Medicine Services to assist them in managing the complexities of safe hiring, work place safety and the process and protocols when there is an injury.
Drug Screens: eScreen and other testing to include certified and non-certified DOT tests.
Physicals: Pre-Employment and Workscreens; DOT; and specialty physicals
Work Comp Injury Care: Lacerations; Sprains and Strains; Fractures; Eye Injuries
Other Services: EKG; X-Ray; Tuberculosis Test; additional Labs
For your convenience, always contact the facility to which you are sending your employee. This allows our staff to receive information from you that will enable our medical team to best serve your business and the current particular needs as well as provide information and requirements saving time and minimizing confusion.
11808 S. May Ave. in West Moore is a full service OccMed facility.
3400 Tecumseh Rd in Norman is a OccMed facility but does not have Drug Screen collection.
800 24th Ave. N. W. in Norman is a full service OccMed facility.
805 W. Covell Road in Edmond is a full service OccMed facility.
5700 SE 74th in OKC is a full service OccMed facility.
10616 US Highway 66 Suite 100 Yukon, OK 73099
What is an occupational health center?

An occupational health center is focused on providing comprehensive medical care for individuals with injuries or illnesses sustained as the result of a work-related incident, or other medical care needed for work purposes. They can also perform pre-employment physical exams and drug and alcohol screenings as requested and required for specific types of work. While medical treatment for a work-related illness or injury can be provided by any medical care provider, some employers specify that you must work with an occupational health center. The doctors and specialists that work in an occupational health center are trained and experienced in working with patients who have been injured or gotten ill on the job and know the proper steps to take as it relates to Worker's Compensation and employer insurance. Proper care and proper documentation are important for work-related medical conditions for both the employee and the employer. Occupational health centers can provide any number of medical services required for work-related issues.
Why would someone need an occupational health center?

Any individual who is employed by a company may require the services of an occupational health center at some point in their career. Occupational health centers can provide a wide variety of services as they relate to pre-employment health screenings, ongoing health, drug and alcohol screenings as required by your employer and treatment of work-related illnesses or injuries. Occupational health centers are specially trained to diagnose and treat medical issues that are sustained while on the job or as a result of exposure to a harmful substance while at work. They are well-versed in properly filling out worker's compensation forms and providing the correct documentation to go along with the form. This will ensure that both the employee and the employer have everything related to the incident or exposure adequately documented should any further action be required on either party's end.
What services do occupational health centers provide?

Occupational health centers can provide a wide variety of services that are relevant to work-related medical requirements. They are able to provide pre-employment physicals include drug and alcohol screenings and physical ability testing, ongoing drug and alcohol testing for employees, post-accident screening and testing, EKG's, x-rays, blood tests and other lab work, employee health screening and injury care for cuts, burns, head injuries, crush injuries and treatment for any other injury or illness sustained as a result of a work-related incident. They are able to fill in worker's compensation forms and provide any documentation required for a health claim related to a work-related injury or illness, as they should be the source for diagnosis and treatment of the work-related issue. They are also able to perform health screening for employees for employment or insurance purposes.
Is there an occupational health center near me?

The Immediate Care of Oklahoma health center is able to provide occupational health services for residents in Oklahoma with 7 convenient locations. No appointment is needed to receive care and treatment as needed for work-related injuries or illnesses. Our highly trained medical team will help you with an evaluation, testing, treatment and a return-to-work plan unique to your individual situation and based on your injury and the type of work you perform. We are well-versed in the specifics of worker's compensation claims and will provide the proper documentation needed of your treatment to ensure your claim is processed correctly and efficiently. If you are in need of an occupational health center, then reach out to us today.

We serve patients from West Moore OK, Norman (HealthPlex) OK, Norman (24th) OK, Edmond OK, Yukon OK, I-240 & Sooner RD OK, Tecumseh OK, and Bethany OK.