Occupational Medicine Doctor Questions and Answers
At Immediate Care of Oklahoma, we proudly provide occupational medicine services to employees and employers. For more information,

call us

now or

schedule an appointment

online. We have

convenient locations

to serve you in Oklahoma City, OK.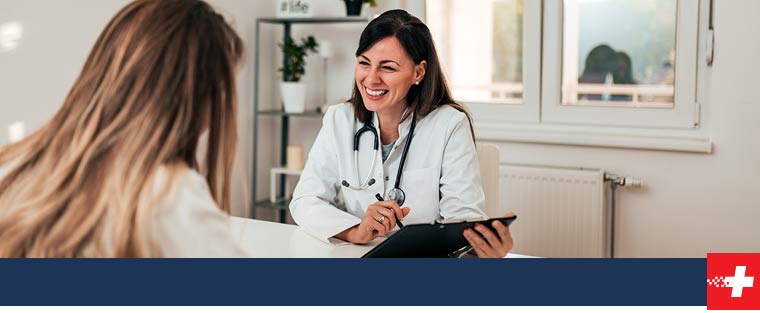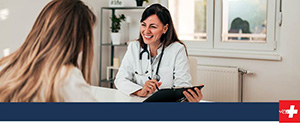 Whatever your employment is, it is important that you feel safe to perform your duties without risking your health or the health of those around you. Occupational medicine plays an essential role in ensuring workplaces are safe for employees to perform their duties efficiently, and also helping employees to return to work in a safe and timely manner should they experience a workplace injury, illness, or harmful exposure. To give you a better idea of what occupational medicine entails, we have answered some common questions below.
What does an occupational medicine doctor do?
Occupational medicine doctors specialize in the prevention, diagnosis, treatment, and management of injuries, illnesses, and harmful exposures that workers experience in a workplace environment. As such, occupational medicine doctors can work in either a clinical or an educational role to help patients recover from a workplace injury, illness, or harmful exposure and to promote safe, preventive, practices within a workplace environment.
An occupational medicine doctor may do any of the following:
Conduct tests to determine a worker's physical, mental, and emotional fitness to work or their ability to return to work
Ensure employees and employers comply with health and safety regulations
Give immunizations, physical exams, and other preventive medicine services
Provide medical care to patients who are injured while working
Reduce workplace hazards and promote ergonomic and safe working practices
Why is occupational medicine important?
Occupational medicine is important for bridging the gap between the healthcare system and the various companies and businesses that make up the workforce, and the benefits of occupational medicine extend to both employees and employers. Occupational medicine ensures that the safety and well-being of employees is honored and upheld in a workplace environment, thus maintaining production rates and reducing disability costs by minimizing the amount of missed time due to an injury, illness, or harmful exposure. If a workplace injury, illness, or harmful exposure does occur, occupational medicine doctors can provide employees with a comprehensive treatment plan that helps them return to work when they are physically and emotionally fit to do so.
Why would someone need an occupational medicine doctor?
Employers often consult and coordinate with occupational medicine doctors to keep employees healthy, maintain production rates among employees, and reduce disability costs. As such, employees often seek medical care from an occupational medicine doctor partnered with the company or business they work for when they experience an injury, illness, or harmful exposure at their workplace or while carrying out obligations directly related to their employment. The following are some reasons that an individual may need medical care and services from an occupational medicine doctor:
Become sick or experience health problems while at the workplace
Experience an injury at work, or while performing work-related duties, including both acute injuries and chronic or repetitive strain injuries (RSIs)
Exposure to a harmful chemical, radiation, or hazardous substance at the workplace
Need to be properly fitted for personal protective equipment (PPE), such as a respirator
Participation in a risk control program, including drug screening
Preventive health or wellness programs at the workplace, such as immunizations
Require a pre-employment or pre-placement physical exam
For an appointment or more information about occupational medicine services at Immediate Care of Oklahoma, we would love to hear from you! Please feel free to get in touch with us by calling us, scheduling an appointment through our website, or visiting one of our seven clinics for a walk-in appointment in Oklahoma. We serve patients from West Moore OK, Norman (HealthPlex) OK, Norman (24th) OK, Edmond OK, Yukon OK, I-240 & Sooner RD OK, Tecumseh OK, and Bethany OK.