Urgent Care Centers in OKC
Immediate Care of Oklahoma Has Multiple Urgent Care Centers in OKC Area Open 7 Days a Week. Our Board-Certified

Doctors & Medical Staff

Are Dedicated to Providing Their Community with the Highest Quality Urgent Care Available in OKC Area. Please Give Us a Call or Simply Walk-in, No Appointment Is Needed.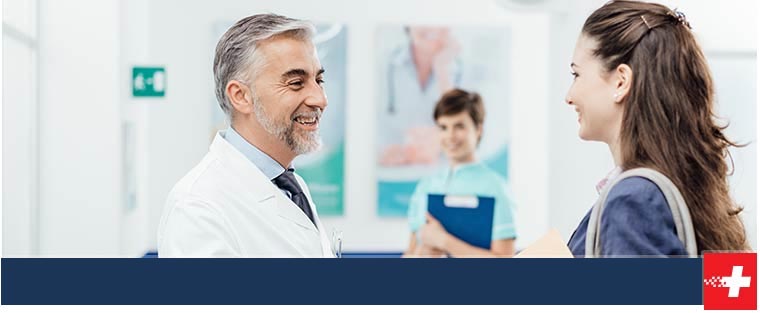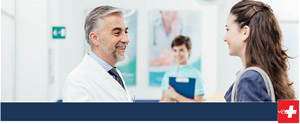 Table of Contents:
When should I go to an urgent care center?
Can I get a physical at one of your urgent care centers?
Can I be tested for the flu or strep throat at one of your urgent care centers in OKC?
What other services are available at your urgent care centers in OKC?
Where are you located?
Is your primary care physician unavailable? It isn't practical to wait days for your doctor to have an appointment time open up or spend time and money in an emergency room. Instead, come to Immediate Care Urgent Care today! With multiple locations in the Oklahoma City Area, we are never too far of a drive for immediate care of your nonlife-threatening illnesses and injuries. No appointment is ever needed to see the board-certified doctors in our walk-in urgent centers. Start to feel better today with a visit to one of our urgent care and walk-in clinics.
When should I go to an urgent care center?

At Immediate Care of Oklahoma, we can treat just about any ailment you would take to your primary care doctor. While your regular doctor is probably going to be better equipped to manage long term, chronic conditions, we can also be helpful when acute symptoms flair up and need to be addressed. We can also handle many of the reasons why you would visit an emergency room. Not only will you be in and out of our clinic faster, but for less cost without sacrificing high-quality care. Our extended weekday hours and weekend hours also means you do not need to take a day off of work or miss a day of school to get the medical treatment you need!
Can I get a physical at one of your urgent care centers?

Yes, you can! Physicals are one of our most popular services that our patients in the Oklahoma City area take advantage of. These thorough medical examinations are often needed before you can start school, sport, camp, or a job. While easy to administer, they can be tough to schedule. Don't let a looming deadline derail your plans and get a physical today.

In addition to administering regular physicals, our doctors are also certified to give DOT Physicals. These specialized exams are needed if you want to obtain or renew your CDL. Business owners can make us your go to DOT Physical provider if they are vital for your workforce. Just be sure to give a center a call before sending a group so we can make sure we can promptly serve everyone.
Can I be tested for the flu or strep throat at one of your urgent care centers in OKC?

All Immediate Care Urgent Care locations have a state of the art lab available for your testing needs, with no appointment needed. Don't guess if you have a cold or something worse. Get tested today so we can get you the medication you need to start to feel better. We'll review all test results with you and can send copies to your regular doctor upon request.

You can also trust our clinics for confidential STD testing. Our compassionate staff will get you the answers you need in a judgment-free environment. If any test comes back positive for a sexually transmitted disease, we'll work with you on your next steps for treatment. Don't avoid STD testing as many infections rarely show symptoms until they are in their advanced stages. Protect your health and the health of your partner today!
Where are you located?

Immediate Care of Oklahoma has urgent care centers in Edmond, Norman, West Moore, Yukon, and in Oklahoma City. Visit our location pages for directions and phone numbers. Call the center closest to you if you have any questions about our services. All centers are open seven days a week from 8 am to 8 pm with some locations having extended hours.

We look forward to meeting you and help you feel better!