Pediatric Urgent Care in Edmond, OK
Immediate Care of Oklahoma Provides Comprehensive Pediatric Urgent Care to Children of All Ages. Simply Visit One of Our Convenient Locations in Oklahoma City, Norman, or Edmond, Yukon, or Call Your Nearest Location for More Information.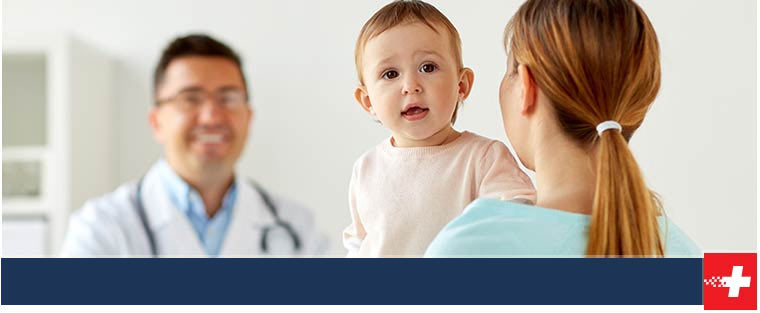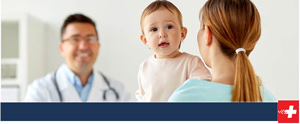 Is your child showing signs of a non-life-threatening illness or injury? Do you believe your child requires prompt attention? Bring your child to Immediate Care Urgent Care. We offer pediatric urgent care and walk-in services, and our doctors are fully certified to diagnose and treat your child. We have 7 walk-in clinics conveniently located in Oklahoma City, Norman, and Edmond, and we are ready to see you as soon as today!
What is pediatric urgent care?
Pediatric urgent care is quick, no-appointment-needed healthcare for youths, from toddlers to teenagers. With urgent care, the wait times are usually much lower than with emergency room service. With Immediate Care Urgent Care, our patients and their parents appreciate how quickly we are able to help them. You'll also like that urgent care tends to be less expensive for patients and insurers. Additionally, urgent care is convenient when your primary care physician is unavailable for a same-day appointment.
Should I go to pediatric urgent care or to the emergency room?
Pediatric urgent care is able to diagnose and treat children with medical conditions that are not life-threatening, but urgent, and that require same-day attention. If you believe your child is experiencing a life-threatening illness or injury, then please dial 911 for proper attention from your nearest emergency department.
Some examples of life-threatening illnesses and injuries include, but are not limited to:
Back, head, or neck injuries that seem serious
Burns that are moderate to severe
Compound fractures (bones protruding from the skin)
Convulsions, loss of consciousness, or seizures
Difficulty breathing that seems serious
Fever in a newborn less than 3 months of age
Heart attack symptoms, like severe chest pain
Poisoning
Stroke symptoms like vision loss, slurred speech, or serious confusion
Suicidal feelings
Wounds bleeding uncontrollably
What pediatric urgent care services are offered by Immediate Care of Oklahoma?
Some of the services we offer include diagnoses and treatments for:
Bronchitis or strep throat
Bug bites or stings
Minor cuts (cuts that are not bleeding uncontrollably)
Minor burns
Nosebleeds
Severe cough
Skin rashes
Urinary tract infections
Is your child due for a vaccination? Our urgent care clinics offer vaccinations as well as cold and flu treatments. Our doctors are trained to treat your child with patience and diligence.
We can also provide physicals and checkups. Of course, if all you need is some medical advice about your child's health, then we're happy to offer it. Our medical providers can even offer advice about your child's nutrition and dietary needs.
What are the benefits of choosing Immediate Care of Oklahoma?
In addition to offering treatments for common conditions, Immediate Care of Oklahoma also provides on-site x-rays and laboratory testing. This means we can also diagnose other, less common illnesses and injuries such as minor bone fractures. We can address many conditions immediately and have you and your child out the door very quickly. If the illness or injury requires attention from a specialist, then we will refer you, accordingly.
You'll find that our staff are very polite and willing to help in any way we can. Also, the convenience of walk-in service and on-site treatment makes us a simple solution too. You don't even need to make an appointment.
On top of that, Immediate Care Urgent Care has flexible hours to accommodate your hectic lifestyle. We have convenient locations open 7 days a week, from 8 am to 8 pm. You won't find more convenient pediatric urgent care in Edmond, OK. Also, to serve you even better, our Norman location is open extended hours on weekdays, from 7 am to 10 pm. We would be delighted to speak with you about your child's needs.
For anything from allergic reactions to vaccinations, we welcome you to drop in today or call us for a same-day appointment! Our friendly staff are standing by to help you and your child.