Eye Infection Treatment in Oklahoma City, OK
Our Experienced Doctors & Medical Staff at Immediate Care of Oklahoma Treat a Variety of Eye Infections. We Have Convenient Locations in the OKC Metro Area Including Oklahoma City, Edmond, and Norman, OK. Please Call Us Today or Walk-in, No Appointment Is Needed.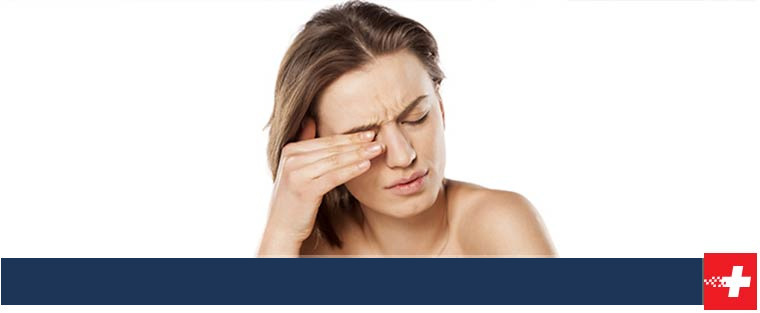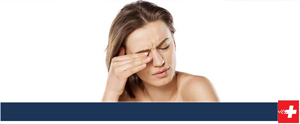 Are you having some medical issues with your eye? You may have an eye infection. While some eye issues usually clear up on their own, an eye infection should not be left untreated. Come to Immediate Care of Oklahoma today to be seen by our board-certified doctors and highly experienced staff.
What can cause an eye infection?
An eye infection can cause great irritation in your eye and be very annoying. Many people, young and old, can suffer viral, fungal, and bacterial infections in one or both eyes. Sties and conjunctivitis are the two most common ailments that affect the eye. Conjunctivitis is also known as pink eye, and sties often develop when an oil gland along the eyelid becomes infected.
What are some symptoms of an eye infection?
Unlike the skin, your eyes are very sensitive. Even the slightest issue can cause uncomfortable symptoms. Some of these symptoms include:
Pain
Sensitivity to light
Bloody, green, or yellow discharge from the inner corners of the eyes
Watery eyes
Swelling
Itchy eyes
Blurred or reduced vision
Unusual fever
The causes of eye infections are various. Minor injuries, seasonal allergies, chemicals, and particles trapped by a contact lens can often cause an infection and irritation. Allergies are especially common and can leave you with sore, itchy, red eyes.
How do you treat an eye infection?
You should avoid treating an eye infection at home and seek medical attention. Infections of the eye can lead to loss of vision, if untreated or treated incorrectly. Prescribed medication in the form of eye drops is often used to treat common eye ailments including infections or allergic reactions.
When should I come to Immediate Care of Oklahoma for treatment for eye infections?
You should visit our urgent care center today if you are experiencing any pain or discomfort in your eyes. Waiting until your symptoms get worse could cause serious medical complications. Our providers should check you for a viral or bacterial infection if you are experiencing swelling, pain, and redness. Our providers and staff have years of experience in identifying the common infections that affect eyes. We'll be able to diagnose you quickly and, if needed, prescribe the required medication to treat your infection. Don't risk serious eye injury and come to one of our clinics today!
How can I prevent eye infections?
If you maintain good eye and face hygiene, you should be able to avoid most eye infections. You are, however, more likely to get an eye infection if you wear contacts. If you start to feel discomfort with your contact lenses, try switching to glasses for a while until the irritation goes away. You should also keep away from people who have an eye infection, as some, like pink eye, are very contagious. If you suspect you may have pink eye, it is highly recommended you avoid school or work to prevent infecting coworkers and classmates
Do you have additional questions about eye treatments at our urgent care center? Call or visit any of our five locations today and our experienced staff will be more than happy to assist you. We look forward to meeting you!