Vitamin B12 Injections Questions and Answers
Are you showing symptoms of a B12 deficiency and looking for ways to get adequate amounts of vitamin B12 into your system without having to keep up daily reminders of taking large vitamin pills each day? Our vitamin B12 injections are the perfect option for you! Contact us today to learn more! We have convenient locations to serve you in Oklahoma City, OK.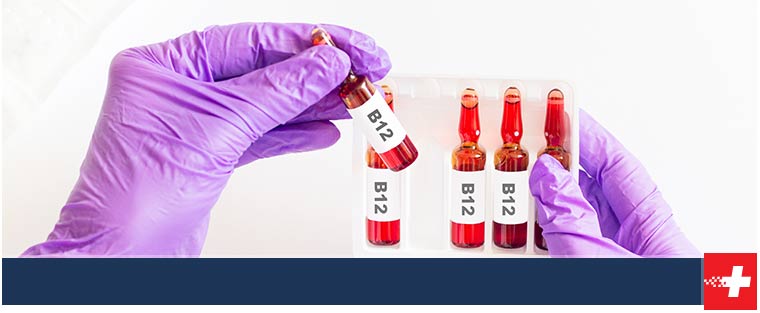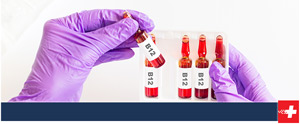 Table of Contents:
What is Vitamin B12? 
What do vitamin B12 injections do for you?
How long does it take to get results after the treatment?
What to expect after getting b12 shots?
Why do we need to get vitamin b12 shots?
Many are unsure if they are at risk of a vitamin B12 deficiency, if you are wondering if you are or what the symptoms may be to look out for, individuals with a vitamin B12 deficiency may include:
Elderly
Anyone who may have had previous surgery that included removing part of the bowel that absorbs vitamin B12
Any individual on metformin for diabetes
Anyone that is following a strict vegan diet
Anyone taking long-term antacid medication for heartburn
What is Vitamin B12? 

Vitamin B12 is an essential vitamin to aid in your daily health. Your body requires vitamin B12 to work more effectively. This vitamin is essential and can be found in many different types of foods that are available, but it is also offered as an injection for ease to take for your body to use faster.

Vitamin B12 is a requirement your body needs to function properly, as well as the development of the brain, nerves, blood cells and so much more. Since your body naturally does not make vitamin B12 on its own, you will have to take it from another source like animal-based foods, pill supplements, or injections. Vitamin B12 should be a consistent supplement taken on a regular basis, as your body is not able to store Vitamin B12 like other vitamins for long periods of time.
What do vitamin B12 injections do for you?

Vitamin B12 is a nutrient that provides supplements to the body to keep your blood and nerve cells healthy while aiding to make DNA, which is the genetic material in all of your cells. Vitamin B12 is also needed to help prevent megaloblastic anemia, which is a blood condition that often makes individuals tired and weak.

The amount of vitamin B12 you may need each day will vary depending on your age. Vitamin B12 injections are available as an injection throughout locations at Immediate Care of Oklahoma and offer benefits like increasing energy levels, weight loss, brain function and so much more.

Vitamin B12 injections play an essential role in helping your brain to function better and the production of DNA as well as red blood cells, which can be very effective especially to those who live by a vegan or vegetarian diet lifestyle, as their diet does not contain the natural vitamin B12 supplements needed in their foods that they regularly consume.
How long does it take to get results after the treatment?

Normally after a Vitamin B12 injection, many patients start noticing the effects immediately, including more energy and feeling better. However, on average patients will see a response from the vitamin B12 injections around 48 to 72 hours after, with brisk production of new red blood cells. Once the vitamin B12 reserves reach their normal levels, the injection of vitamin B12 will be needed as maintenance shot once every one to three months to prevent any of the symptoms of deficiency from returning.
What to expect after getting b12 shots?

Vitamin B12 injections will provide stability from any symptoms you may have experienced previously, and help to reduce the risk of the following:

• heart disease
• stroke
• neurological disorders
• issues thinking and memory
• vision loss
• infertility
• neural tube defects in children that are born with a vitamin B12 deficiency
Why do we need to get vitamin b12 shots?

Untreated vitamin B12 deficiencies can lead to neurological issues or pernicious anemia which can occur when your body does not have enough vitamin B12 to produce the amount of red blood cells it needs.

Vitamin B12 injections are the most common and effective way to prevent and treat a deficiency. The injections are prescribed by a medical provider and given intramuscularly, or into the muscle.

Injections are very effective at raising blood levels of vitamin B12 and preventing or reversing a B12 deficiency. We serve patients from West Moore OK, Tecumseh OK, Norman (HealthPlex) OK, Norman (24th) OK, Edmond OK, I-240 & Sooner RD OK, Yukon OK, and Bethany OK.