Urgent Care Physician in Yukon, OK
If You're in Need of Convenient, Accessible Healthcare, You Can Come See an Urgent Care Physician Here at Immediate Care of Oklahoma. Our Board-Certified Physicians Are Fully Capable of Providing Urgent Care at a Moment's Notice, and They're Available to You Whenever You Need Them. We Can See Patients 7 Days a Week, 12 Hours a Day. Come See Us Today for an Urgent Care Physician Near Yukon, Ok.

Call Us

for More Information.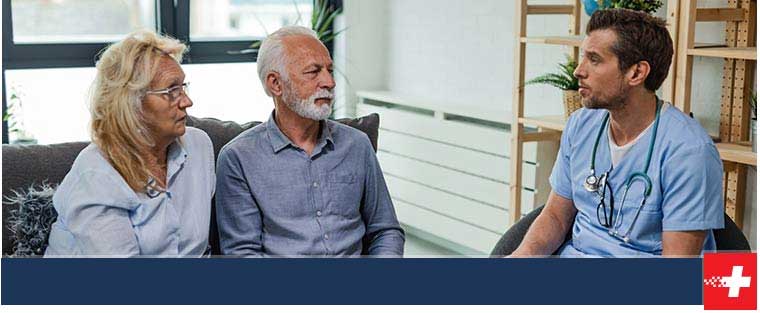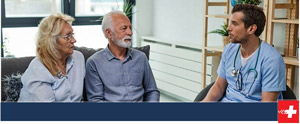 Table of Contents:
How can an urgent care physician help me?
What services does an urgent care physician provide?
Does insurance cover urgent care?
Do you have an urgent care physician near Yukon, OK?
How can an urgent care physician help me?

You go to the ER (emergency room) for life-threatening health conditions, and you go to the doctor's office for common health conditions. Urgent care is different, though. It provides healthcare for non-life-threatening but urgent health conditions, so it's the best place to go for minor fractures, throat infections, and more. Although these conditions aren't very serious, they should still be treated right away to prevent them from worsening. Also, patients with these conditions want symptom relief right away, so that's another big reason to go to urgent care. An appointment is never necessary with urgent care, so patients can just walk right in for immediate service.

An urgent care physician will be able to provide this kind of care for you or anyone else in your family. This care is immediate, convenient, and comprehensive, and almost even necessary when a health situation is minor but still urgent. Urgent care physicians can provide many of the same services your primary care physician provides, and no appointment is necessary!
What services does an urgent care physician provide?

At an urgent care clinic like Immediate Care of Oklahoma, urgent care physicians can offer most of the services your primary physician provides, and more. For example, our clinic has a laboratory our physicians use to test for certain infections and other illnesses. Here's a bit of a list of some of the services our urgent care physicians provide:

• Medications for cold and flu symptoms
• Prescriptions for medications, if necessary
• Treatment for common allergies or non-life-threatening allergic reactions
• Treatment for asthma or any other respiratory condition
• Cures for eye, ear, or sinus infections
• Treatment for minor cuts, burns, fractures, and other injuries with stitches, bandages, casts, etc.
• Annual immunizations, such as regular flu shots
• X-rays and lab tests to help with diagnosis when necessary
• Any physical exams our patients need, including children's physicals and annual physicals
• Drug testing for employers or worker's comp services for employees
• And much more!

Anyone of any age can be treated at our clinic, and our Medical Review Officers (MROs) can help both employees and employers.
Does insurance cover urgent care?

Most urgent care physicians accept most insurances. Here at Immediate Care of Oklahoma, the services in the list above are covered by most insurance providers. We work with most major providers, and you can go to our Insurance page for a list of many of these providers. If you don't see yours on that list, then give us a call us, as we likely do work with that provider. You can contact us at that number for any other reason, like to learn more about us or to book an appointment with us, but an appointment isn't necessary, so book one only if you'd prefer to!
Do you have an urgent care physician near Yukon, OK?

Yes, we do! Immediate Care of Oklahoma has an urgent care physician near you at our Yukon location. You'll find it over at 10616 US Highway 66 Suite 100 Yukon, OK 73099. We're available to you and your family 7 days a week, 8 am to 8 pm, and walk-ins are more than welcome. Come see us today for the kind of care your family needs and deserves during minor but urgent health situations.

We look forward to seeing you soon!