Urgent Care COVID Testing in OKC
If you're displaying symptoms of covid or have been exposed, we suggest booking an

appointment

with one of our specialists. For more information,

call us.

We have

convenient locations

to serve you in Oklahoma City, OK.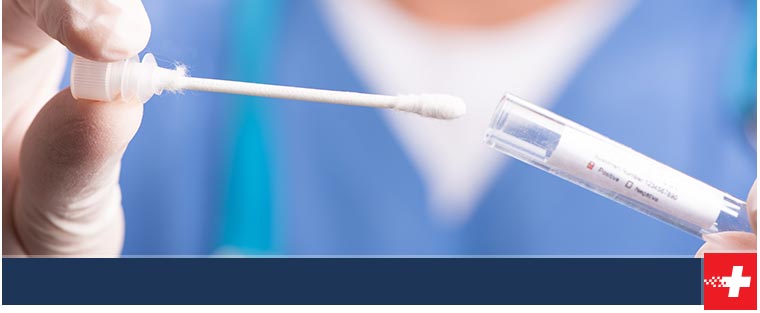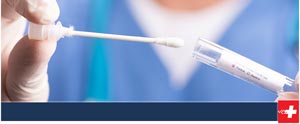 Table of Contents:
How long will it take to get the results?
What are the symptoms of Covid-19?
Do I have to pay for a Covid Test?
We take covid testing very seriously at Immediate Care of Oklahoma and provide covid testing at all seven of our locations. Our clinic offers both rapid testing and PCR testing so that you can feel confident inaccurate results. We have provided some information below about covid testing you may find useful!
How long will it take to get the results?

The amount of time to get your results back will depend on the type of test you get. A rapid covid antigen test takes about 15 to 30 minutes to get results while a PCR test has to be analyzed in a lab. PCR tests take about 24 to 72 hours for results to get back to our doctors.
 
The PCR test, or polymer chain reaction test, is performed in a doctor's office using a swab to collect a sample. They might swab your throat, nose, or mouth. The sample will then be tested in a lab for coronavirus and then the results will be given back to your doctor. PCR testing is nearly %100 accurate, the only problem is that it does take a few days. We suggest getting a PCR test to confirm your rapid test.
 
Covid-19 rapid testing is easily accessible and can be done at a doctor's office, walk-in clinic, pharmacy, or at home. Rapid tests look at the antigens on the surface level of the virus. These tests are much less accurate but still work the majority of the time. They work best for people who are already showing symptoms and are very contagious.
 
You may be wondering which covid-19 test you should get. Talk to your healthcare provider to discuss the pros and cons of both!
What are the symptoms of Covid-19?

You may experience a wide range of covid-19 symptoms including but not necessarily limited to the following:
 
– Fever
– Loss of smell
– Loss of taste
– Cough
– Difficulty breathing
– Fatigue
– Aches and pains
– Discoloration of skin
– Red eyes
– Sore throat
– Headache
– Confusion
– Dizzy spells and fainting
– Chest pain
– Chills
– General weakness and malaise
 
In many cases, your symptoms will dissipate within a few days or weeks; however, if you experience covid symptoms for an extended period of time, we suggest going to an urgent care center or emergency room for further testing. Screening tests of the lungs and respiratory system will help your doctor come up with a treatment plan. You may also have to see a specialist if you have a pre-existing condition such as diabetes or cancer. A weakened immune system will make it a little bit harder to deal with covid symptoms and may cause further life-threatening complications.
Do I have to pay for a Covid Test?

Immediate Care of Oklahoma will bill your insurance company for covid testing. If you don't have insurance, we have affordable copay options as well so that you don't have to worry about finances. We believe that your main priority should be getting healthy, not stressing about money! Our clinic accepts insurance policies from the following companies:
 
– Aetna
– Beechstreet
– BlueCross/BlueShield
– Cigna
– Clements Food & OK Press Assoc.
– Community Care HMO
– Coventry/First Health
– FMH/Love's Country Stores
– Galaxy
– Gary Williams Energy
– GEHA
– Healthchoice
– Humana ChoiceCare
– Humana Medicare Advantage
– Kempton/OEC
– Medicare
– Multiplan
– Mutual Assurance
– Oklahoma Health Network EPO
– Oklahoma Health Network PPO
– OSMA
– Pacificare
– PHCS
– PPO Next
– Preferred Community Choice
– Secure Horizons
– Sterling
– Tricare prime
– Tricare standard
– United Healthcare
– University of Oklahoma (students)
– USA Managed Care
– Windsor
– Waterstone
– WorkNet
 
If your insurance company is not on this list, give us a call at the location you will be visiting for testing and we can help you.
 
Schedule an appointment online through our website or give us a call at one of our locations and we will book you in today at Immediate Care of Oklahoma! We serve patients from West Moore OK, Norman (HealthPlex) OK, Norman (24th) OK, Edmond OK, Yukon OK, I-240 & Sooner RD OK, Tecumseh OK, and Bethany OK.