Urgent Care Center in Norman, Oklahoma
Looking for an Urgent Care Center in Norman, OK? Look No Further Than Immediate Care Urgent Care. Our Experienced Doctors & Medical Staff Offer a Wide Range of Urgent Care & Walk-in Services, Including Pediatric Urgent Care, Physical Exams, Immunizations & Vaccines, Occupational Health Services, STD Testing, On-Site Lab & X-Ray, and Much More. Please Give Us a Call at (405) 321-7100 or Visit Our Urgent Care Center in Norman at 800 24th Ave NW, Norman, OK 73069.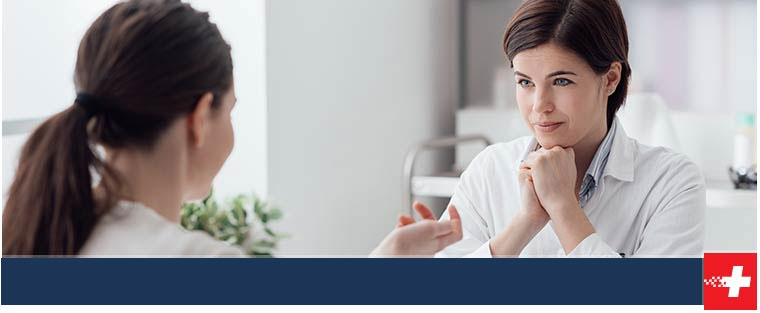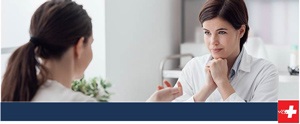 Need on-demand medical care in the Norman, OK area? Come to Immediate Care of Oklahoma today and be seen by board-certified doctors at our state of the art urgent care facility. You never need an appointment to be seen by a doctor at our facility, and we accept most major insurances. With our convenient hours, we are the ideal choice when your primary care doctor is unavailable and you want to skip an expensive trip to a hospital emergency room.
Can I bring my child to Immediate Care of Oklahoma in Norman, OK?
Yes! Our doctors have experience in administering urgent pediatric care and have treated the children of many worried parents. Our kid-friendly environment will put everyone at ease, so the youngest members of your family can start to feel better. Our facility is also available when you need immediate medical services like physicals or immunizations. Many parents have brought their children to our urgent care center needing an immediate physical completed or updated vaccinations for school, sports, or camp. Simply bring in the required paperwork, and we'll fill out all forms after we administer the physical or give the vaccine. Our medical providers and staff will document everything for you and can forward a report of your visit to your regular pediatrician upon request. Best of all, our extended hours and weekend availability means you don't need to take a day off of work to get your child the medical services they need.
Can I come to your urgent care center in Norman, OK for lab work or an x-ray?
No appointment is needed to access our x-ray or lab services at Immediate Care Urgent Care. If you have suffered an injury and are concerned that you may have broken a bone, come to our clinic immediately for an x-ray. Fractures need to be promptly diagnosed and treated. Otherwise, you risk a much longer and expensive recovery time. We'll burn a copy of the images for you onto a CD to take home and can forward them to your regular primary care doctor upon request.
Our urgent care and walk-in clinic also has lab services available for those who need to be tested for the flu, strep throat, or other common illnesses. Our lab can also handle many of the necessary screenings for pre-employment physicals, like drug and alcohol screenings. If you are a small business owner or manager, our urgent care clinic can handle random drug and alcohol screenings throughout the year to keep your workplace safe.
Is STD testing available at your urgent care center?
You can expect accurate, confidential testing for sexually transmitted diseases at Immediate Care of Oklahoma. We know this can be a deeply personal subject for many people, but you can expect the utmost compassion in a judgment-free setting. We will review the results with you carefully and help you make the next step in the treatment of your STD. Results can be sent to your primary care doctor by request. Take control of your sexual health today, and protect your partner's health with regular STD Testing.
Can get a flu shot at your urgent care center?
Yes! In fact, the best way to treat the flu is not to get it in the first place. You can visit our walk-in clinic for your yearly flu shot and many insurances cover the cost. One quick trip to our clinic can save you days or weeks of feeling terrible.
Where can I get urgent care in Norman, OK?
Immediate Care of Oklahoma's Norman facility is located at 800 24th Ave NW Norman, OK 73069. You can visit our walk-in clinic for treatment with no appointment Monday to Friday from 7:00 am to 10:00 PM, and on Saturday and Sunday from 8 am to 8 pm. Do you have questions about our services or the insurances we take? Call our friendly staff today at (405) 321-7100.