Rapid COVID Testing Q&A
For any covid testing services, including a covid rapid antigen test, come visit Immediate Care of Oklahoma to keep our community as healthy and safe as possible. If you have any questions, please don't hesitate to

call

and our team of friendly receptionists can help you out. We have

convenient locations

to serve you in Oklahoma City, OK.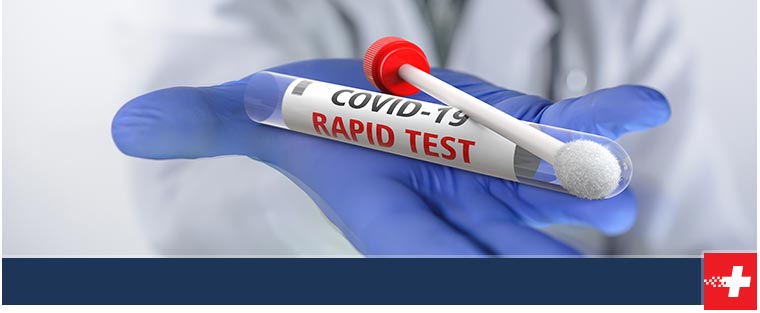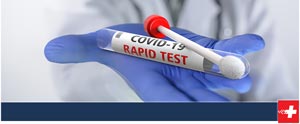 Table of Contents:
How accurate are rapid COVID-19 tests?
Are COVID-19 rapid antigen tests accurate if no symptoms are present?
How soon after exposure should I get tested for COVID-19 if vaccinated?
Immediate Care of Oklahoma is dedicated to treating covid-19 as seriously and effectively as possible. By offering rapid covid tests, we've been able to help slow down the spread and infection rates throughout our communities. If you're concerned you have contracted covid-19, get tested at one of our clinics conveniently located around West Moore, OK, Bethany, OK, Yukon, OK, Edmond, OK, Norman, OK, and Tecumseh, OK. We do not offer walk-in covid testing, you must book an appointment online! To learn more about rapid covid testing, please read this short Q&A.
How accurate are rapid COVID-19 tests?

Covid-19 rapid tests produce results within 15 minutes and are accurate the majority of the time. That being said, they are known to produce false-positive and false-negative results. If you come back with a positive rapid test, it's advised to get a PCR test as well that can be analyzed in a lab. The PCR test, otherwise referred to as the polymerase chain reaction test looks at the genetic material of covid whereas the rapid test looks for antigens. A rapid test is a great option for accessibility and time, but the PCR test is definitely more accurate.
 
Don't be nervous about the test, it shouldn't be painful at all and will take only a few minutes to complete. The coronavirus rapid test will be performed with a throat swab or nasal swab. If you're carrying high levels of SARS-COV-2, the test will show a positive result. Even though they aren't %100 accurate, they will stop the most contagious carriers from spreading the virus further. After testing, your doctor or nurse will give you information on quarantining protocols and treatment.
 
Reasons your test may produce false results:
 
1. Temperature: If you're storing a kit at home, be wary of the temperature. Storing it in two high or low temperatures will mess up the results and likely make it come back inconclusive.
2. Acidic foods: Don't eat foods high in acidity before doing a throat swab, this could make it come back falsely positive.
3. Expired tests: Check your test to make sure it hasn't expired or else the result will very likely be wrong.
4. Levels of antigens: You can still be positive with covid and test negative due to low levels of antigens, especially when you're asymptomatic. Even if you have low levels of antigens, you are contagious.
 
You can get a rapid test done at:
 
– Drive-through testing sites
– Doctors office or urgent care center
– Long-term care facilities
– Airports
– Pharmacies
– Home (with the use of an at-home test)
Are COVID-19 rapid antigen tests accurate if no symptoms are present?

Covid-19 rapid antigen tests are more accurate when symptoms of the infection are present. They still produce accurate results more often than not, but a PCR test will let you know for certain if you have covid. After being exposed to coronavirus, whether you're symptomatic or asymptomatic, come to our clinic to be tested. Symptoms of covid include the following:
 
– Fever
– Loss of smell
– Loss of taste
– Cough
– Difficulty breathing
– Fatigue
– Aches and pains
– Discoloration of skin
– Red eyes
– Sore throat
– Headache
– Confusion
– Dizzy spells and fainting
– Chest pain
– Chills
– General weakness and malaise
 
For severe symptoms, seek care at urgent care or at an emergency room.
How soon after exposure should I get tested for COVID-19 if vaccinated?

After being exposed, get a rapid test 5 days after exposure or if you start showing symptoms. If the test comes back positive, we recommend quarantining in your home and staying away from family and friends to help stop the spread of the virus. Follow the government guidelines in your state and stay safe!
 
We look forward to seeing you at our urgent care center soon. We serve patients from West Moore OK, Norman (HealthPlex) OK, Norman (24th) OK, Edmond OK, Yukon OK, I-240 & Sooner RD OK, Tecumseh OK, and Bethany OK.