Pneumonia Treatment in Oklahoma City, OK
Are You Suffering from Pneumonia? At Immediate Care of Oklahoma, Our Experienced Doctors & Medical Staff Treat a Wide Range of Illnesses, Including Pneumonia & Bronchitison a Walk-in Basis. We Have Multiple Urgent Care Clinics in the Oklahoma City Area That Are Open 7 Days a Week.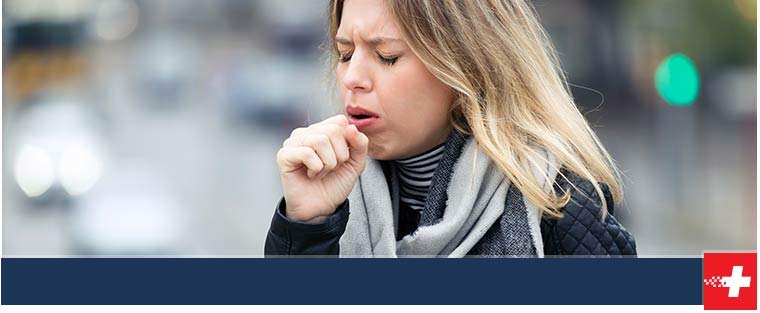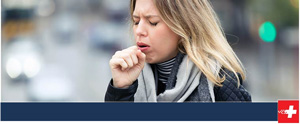 If you are sick and need to see a doctor immediately but your primary care physician is unavailable, you can visit Immediate Care of Oklahoma, which is a walk-in urgent care center with board-certified physicians and a highly qualified medical team and on-site diagnostic services. We can treat a number of illnesses and conditions, including bronchitis and pneumonia. You may have questions if you suspect that you have pneumonia.
What is pneumonia?
Pneumonia is a lung infection caused by bacteria, viruses, fungi, or inhaling certain chemicals. The infection causes inflammation in the alveoli (air sacs) in your lungs, causing them to fill with fluid and pus, making it difficult to breathe.
What are the symptoms of pneumonia?
If you have pneumonia, you may experience symptoms such as:
Coughing
Yellow or green mucus
Fever and chills
Coughing that causes chest pain
Shortness of breath
Sweating
Headache
Loss of appetite
Fatigue
Confusion
Age may change the types of symptoms experienced by pneumonia. Children younger than 5 may have fast breathing and wheezing. Infants may vomit or having trouble eating or drinking. Older individuals may have no symptoms while acting more confused or exhibit a lower body temperature.
Although the symptoms of pneumonia can be mild, some factors can make pneumonia life threatening. Every year, thousands of people are hospitalized for pneumonia each year. Those most at risk for severe infection or death are smokers, those with heart or lung disease, children and infants, adults over 65, and individuals with chronic medical conditions and weakened immune systems. It is important that if you are experiencing shortness of breath, chest pain, or you feel worse after a cold or flu, see a doctor immediately.
How is Pneumonia treated?
If you have pneumonia, your doctor will treat it depending on what kind of pneumonia you have. If you have bacterial pneumonia, then your doctor will most likely prescribe antibiotics to treat it. If your pneumonia is caused by a fungal infection, your doctor will likely prescribe an antifungal medication. If your pneumonia is caused by a virus, your doctor will most likely recommend you wait for your pneumonia to clear on its own. In extreme situations, your doctor may prescribe an antiviral.
In cases of a viral infection, there are certain things you can do at home. You can take over the counter medication, such as aspirin, ibuprofen, or acetaminophen, to help relieve pain and reduce fever, and you can take cough medicine to calm a cough and help you get some rest.
Can pneumonia be prevented?
With its risks, it is good to know that pneumonia, in many cases, can be prevented. There are a number of vaccines you can receive that will decrease your chances of developing pneumonia.
Prevnar 13 and Pneumovax 23 are two vaccines that help prevent pneumonia and meningitis. Prevnar 13 is recommended for children under 2, adults over 65, and individuals between those ages with chronic conditions that increase their risk of pneumonia. Pneumovax 23 is best for adults over 65, adults between 19 and 64 who smoke, and individuals between 2 and 64 with chronic conditions that increase their risk of pneumonia.
Pneumonia is often a complication of the flu, so getting your flu vaccine will help prevent developing pneumonia by association. Anyone over 6 months old should get a flu vaccination.
Alternatively, you can lower your risk of developing pneumonia by quitting smoking if you smoke, regularly washing your hands with soap and water, covering your coughs and sneezes, and getting enough sleep, eating well, and exercising regularly.
If you suspect you have pneumonia or have developed pneumonia in Oklahoma City, OK, you should seek help immediately. Visit our walk-in urgent care center, Immediate Care of Oklahoma, to receive the best quality pneumonia diagnosis and treatment in Oklahoma City.