Instant Covid-19 Testing Questions and Answers
If you are showing symptoms of COVID-19, or have been in close contact with someone who has tested positive for COVID-19, book your instant COVID-19 test with us now! We have convenient locations to serve you in Oklahoma City, OK.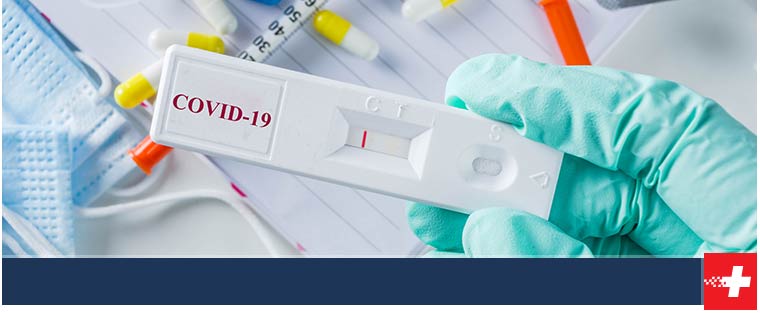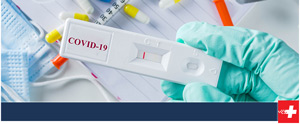 Table of Contents:
What are instant covid-19 tests?
How long will it take to get the results of an instant COVID test?
What are the symptoms of covid-19?
What are instant covid-19 tests?

Instant COVID-19 tests work similarly to the rapid COVID-19 tests, they are diagnostic tests that detect the antigens which are then expressed by the virus of COVID-19 from the provided sample from the patient's respiratory tract that is suspected to be carrying the contagious virus.

If the antigen from the virus is present in sufficient amounts from the sample that was taken, it will then bind to the specific antibodies that are attached to the paper strip which is enclosed in the plastic casing and will show detectable signals, typically immediately offering the instant results so many have been looking for.
How long will it take to get the results of an instant COVID test?

Instant COVID-19 test is similar to the rapid COVID-19 test, the test normally can offer almost instantaneous results anywhere from 5 to 15 minutes after the sample is taken. However, this will all depend on the location you are being tested at, the day, how many patients are ahead of you getting the same or similar tests, and how backed up our lab is that day.

We also need to take care of the patients that are coming to our clinic, and make sure their confidentiality is not broken, due to this you may have different healthcare providers ask you your name for clarification several times before doing the exam, as well as after the exam to provide the results.

On average, we are noticing a turnaround of the test results anywhere from 10 to 15 minutes after the exam has been completed. These results are provided to the patient on the same day they have been tested.
What are the symptoms of covid-19?

Every individual that contracts the very contagious and harmful virus of COVID-19 may notice different symptoms. Even individuals living within the same home may show different symptoms affecting them that are still associated with COVID-19. Some may develop mild symptoms while others develop more moderate to concerning severe symptoms, and some may require hospitalization due to their symptoms being so severe.

The most common symptoms individuals have of COVID-19 include:

• Fever
• Cough
• Fatigue
• Loss of taste
• Loss of smell

Some of the symptoms that are not as common, but are still relevant symptoms to watch for with COVID-19:

• Sore throat
• Headache
• Aches and pains
• Diarrhea
• Rash
• Discoloration of the fingers and toes
• Red or irritated eyes

Seek immediate attention from a healthcare professional if you start showing any of these serious symptoms of COVID-19:

• Difficulty breathing
• Shortness of breath
• Loss of speech
• Loss of mobility
• Confused
• Chest pain

Symptoms of COVID-19 can take anywhere from 5 to 14 days from the time an individual was around someone who had been infected with the virus for symptoms to appear. On average, most individuals will see symptoms within 5 to 6 days after.

If you are showing symptoms of COVID-19, contact our clinic immediately by phone or book an appointment online for an instant COVID-19 test. It is highly recommended to get tested immediately, and start isolating if you:

• Have come into close contact with an individual that has a confirmed case of COVID-19
• Unvaccinated, and you have taken part in activities that could put you at higher risk of contracting COVID-19 due to no physical distancing being possible to avoid exposure to the virus
• If you have been asked to get tested by a healthcare professional, state, or local health department for COVID-19

If you are noticing symptoms of COVID-19, isolate immediately and book an appointment to get tested through one of our 7 clinics, regardless if you are vaccinated or have had previous infection. You may have been exposed to one of the many variants of COVID-19. It is highly recommended during this time that you stay away from others pending your test results of your instant COVID-19 test, and follow the advice set out from the healthcare professionals or public health professionals. Stay safe and keep others safe by continuing to wear a mask properly, wash your hands regularly, especially after going to the bathroom, before preparing food, before and after eating etc., get vaccinated if and when you can, and if you feel sick, stay home. We serve patients from West Moore OK, Tecumseh OK, Norman (HealthPlex) OK, Norman (24th) OK, Edmond OK, I-240 & Sooner RD OK, Yukon OK, and Bethany OK.