Doctor's Office in OKC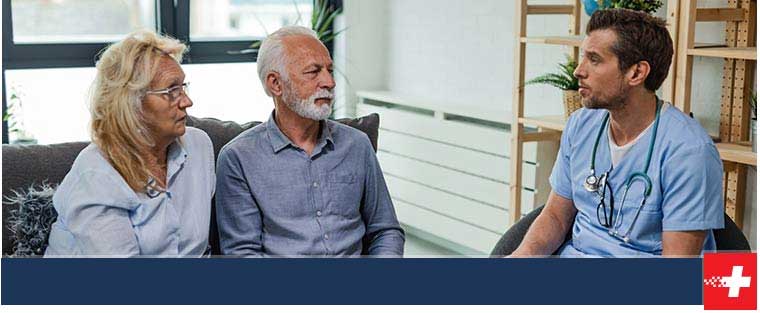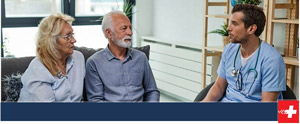 Your primary doctor is a great resource for healthcare advice and primary care, but sometimes it's not convenient, and other times it's just not the best option. Sometimes the doctor won't be able to see you for a week or more, so you'll have to wait for an appointment. This just isn't convenient, to say the least, when you have a minor but urgent condition like an infection or a sports injury. In these instances, you'll want to come to a walk-in doctor's office instead. Here at Immediate Care of Oklahoma, we are your walk-in doctor's office near you in OKC.
What is a walk-in doctor's office?
A walk-in doctor's office is a doctor's office where you can go in for a same-day appointment. No appointment booking is necessary. This is especially convenient when your primary doctor isn't available and when the situation is urgent.
A walk-in office is able to provide primary healthcare. This means they can diagnose and treat common conditions that are not life-threatening. Please remember that for conditions that are or that you believe could be life-threatening, you must go to the ER (emergency room). Only the ER is properly equipped to help patients with life-threatening conditions.
What can a walk-in doctor's office help me with?
If your condition is not life-threatening, then a walk-in office can take care of you! In fact, these clinics can take care of anyone in your family of any age.
A walk-in clinic can provide the same services your primary doctor provides, and even some additional services like X-rays and lab tests. With us at Immediate Care of Oklahoma, you'll also have access to the following services:
Healthful tips and family wellness services
Treatment for minor burns
Bandaging and casting for minor injuries
We can provide additional services too, so if you or a loved one has any kind of minor illness or injury, you can come see us for treatment.
What else can you tell me about your doctor's office?
Here at Immediate Care of Oklahoma, we provide truly comprehensive primary healthcare for individuals and families. We offer a number of employer and employee services too. We'd like to be your go-to urgent care provider, and your primary care provider when you need immediate care. Our doctors can network with your doctor and send him or her any test results, if you like. We can also network with healthcare specialists, like chronic pain specialists, and provide you with referrals to see a specialist.
We can see you on a walk-in basis, and we're available 7 days a week just in case you or a loved one needs us then. We are fully dedicated to your family's wellbeing. Dr. Kevin Penwell DO, our founder, is proud to provide your community with quality care on a moment's notice.
Where is your doctor's office near me in OKC?
We actually have 2 doctor's offices near you! You can visit us at 11808 S May Ave, Oklahoma City, OK 73170, or at 5700 SE 74th St, Oklahoma City, OK 73135. These locations are open for you and your family 7 days a week. We are more than happy to see you for a walk-in appointment, or for a standard appointment which you can book online.
We look forward to meeting you and your family soon here at Immediate Care of Oklahoma!