3 Questions to Ask About X-Ray Services
Are you in need of X-Ray services? You have come to the right place. Call our team at Immediate Care in OKC or visit us online to book an appointment! Visit one of our locations in West Moore OK, Norman (HealthPlex) OK, Norman (24th) OK, Edmond OK, Yukon OK, I-240 & Sooner RD OK, Tecumseh OK.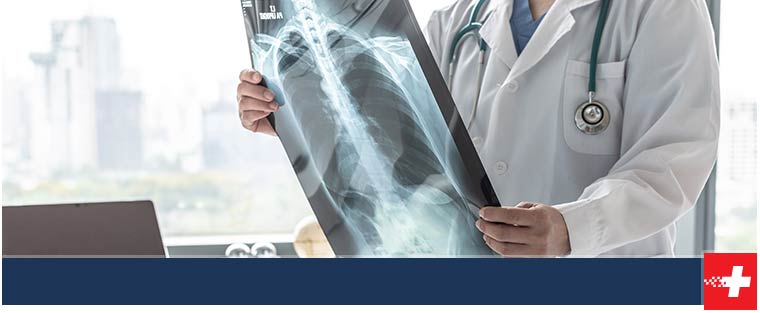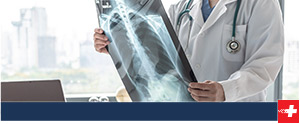 Table of Contents:
What is X-ray imaging used for?
Is imaging the same as X-ray?
What is the difference between an X-ray and a radiograph?
What is X-ray imaging used for?

The quality of an image plays a major role in the accuracy of a doctor's diagnosis. Images taken with X-rays can be enlarged without distorting or deteriorating the image's quality to enlarge hard-to-see potential problems within seconds.

Radiologists often use X-ray technology to photograph organs inside the body. Your doctor may order X-rays of a specific part of your body to evaluate a particular health issue. This type of imaging is used in most diagnostic imaging procedures. If your doctor does not have images of the organs or tissues in question, he or she may have difficulty diagnosing your condition or planning your treatment. An X-ray can detect broken bones, tumors, and even objects lodged inside the body.

In areas of disease, trauma, or pain, a doctor may order a digital X-ray. When examining the X-ray results, the doctor will consider a number of factors, including the patient's medical history, family history, weight, and age. Cancers and tumors, blood vessel blockages, an enlarged heart, fractured bones, and dislocated joints can all be detected by X-rays. Blockages in blood vessels, infections, digestive problems, arthritis, osteoporosis, and tooth decay are also among the conditions an X-ray can detect.

Often, your physician will order a digital X-ray if you have a potentially chronic condition. Patients who experience pain without a clear cause or symptoms that last longer than they would during an acute condition may benefit from a digital X-ray. In addition to serving as a preventative health measure, digital X-rays can be a life-saving tool for early disease detection when used as a preventative measure.
Is imaging the same as X-ray?

An X-ray is a type of diagnostic imaging. Most people have had at least one medical imaging test. The process of medical imaging uses x-rays, a type of ionizing radiation, to visualize structures within a specific part of the body, such as bones, tissues, and organs. The purpose of nuclear medicine procedures is to diagnose or treat diseased or damaged organs or tissues within the body by using radioactive material.

These images can be used for diagnosis, to determine what is causing your health problem, or sometimes, to guide treatment.

Depending on your health concern and the part of the body being examined, your healthcare provider may suggest a particular imaging procedure.

X-rays are a quick and painless test that quickly produces high-quality images of the structures inside the body. It is commonly used to diagnose bone fractures, infections, osteoporosis, breast cancer, digestive tract problems, and swallowed items. CT scans use a series of x-rays to generate a cross section of the inside of the body which includes blood vessels, soft tissues, and bones. CT scans are often used to diagnose injuries resulting from trauma, tumors and cancers, bone fractures, heart disease, vascular disease, and infections, and can be used to guide biopsies. MRIs use radio waves and magnetic fields to create images of tissues and organs in the body. An MRI may be used to detect multiple sclerosis, aneurysms, stroke, tumors, spinal cord disorders, joint or tendon injuries, or blood vessel issues.

Ultrasound uses high-frequency sound waves in order to create images of structures and organs within the body. An ultrasound may diagnose breast lumps, gallbladder disease, genital and prostate issues, blood flow problems, joint inflammation, or monitor pregnancy. PET scans use radioactive drugs alongside a scanning machine to observe the functionality of organs and tissues. PET scans can diagnose heart disease, cancer, Alzheimer's disease, epilepsy, seizures, and Parkinson's disease, among more.
What is the difference between an X-ray and a radiograph?

Radiography, which involves the use of x-ray techniques to visualize the internal parts of the body, is a broad term that encompasses several types of studies. The term radiography refers to the process of recording an x-ray pattern for the purpose of generating a static image after the exposure has ended. An X-ray is a specific procedure.

Our ARRT Radiologic Technologist offers our patients on-site digital X-ray technology and trained staff as a value-added service. You can assess your medical needs quickly and conveniently by using digital imaging instead of traditional printed film, as well as store and protect your images on your computer. We serve patients from West Moore OK, Norman (HealthPlex) OK, Edmond OK, Yukon OK, I-240 & Sooner RD OK, Tecumseh OK, Norman (24th) OK, and Bethany OK.