What Are the Stages of the Flu?
If you understand the flu cycle, you'll know when you're contagious or when others are contagious, and how to predict and prepare for the symptoms. Read on to learn more about the cycle and stages of the flu.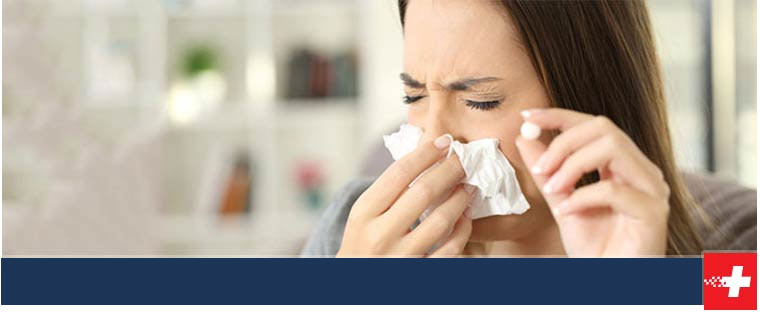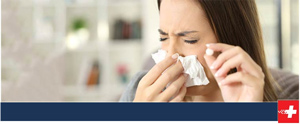 Table of Contents:
What are the first stages of the flu?
How do I know whether I have the flu?
When will I come out of the flu?
Everyone is affected by the flu differently. They might have different symptoms, different severities of symptoms, and longer periods of sickness. However, the flu does have a typical cycle, so you can expect to deal with it similarly to how everyone else does.
What are the first stages of the flu?

When you get the flu, you're actually already contagious even before you start experiencing any symptoms. You'll feel fine for even 48 hours, but then the flu symptoms start coming. Over the course of several hours, you'll start feeling worse and worse with a headache, a sudden fever, body aches, chills, and fatigue. These symptoms are the most common initial ones.

During this initial stage, you may realize you're sick, and you should speak with a doctor about it. Flu medication is most effective during this initial stage. Also, it's important to bear in mind that flu- and cold-like symptoms could actually be symptoms of another condition like a more serious viral infection, and the flu and viral infections are very contagious. With this in mind, it's best to stay home and seek telecare from a clinic like ours.
How do I know whether I have the flu?

During the middle stages of the flu, you'll be experiencing some significant symptoms. Still, it's easy to confuse these symptoms with those of another condition, so it's important to get professional diagnosis. An immediate care doctor can provide a rapid flu test or another test if you need it, or prescribe an antiviral medication.

In the middle stages of the flu, your symptoms might make it difficult for you to get out of bed. Symptoms like congestion, coughing, and even gastrointestinal symptoms are common. Fever is too. You're still contagious during this stage, so you should wash your hands regularly and self-isolate until at least 24 hours after your fever goes away. Plenty of rest and fluids will help you feel and get better.
When will I come out of the flu?

After about 4 days, you'll probably start to feel better. Your fever should be lower and your body aches should have lessened. Your cough may be worse, but this can be a sign that you're getting better. It's still important to get rest and plenty of fluid intake, and to self-isolate. Remember, you're still contagious until you've been free of a fever for 24 hours (without taking any fever-reducing medicine). At around day 6 or 7, you should be fever-free. Just wait 24 hours more before you stop self-isolating.

You may still be tired during this stage and still not at 100%. Take it easy to let your body get better. If you're not feeling mostly better after the week of being symptomatic, then you'll need to speak with a doctor again, but you should be feeling much better at this time and close to feeling your best again!

Our doctors here at Immediate Care of Oklahoma can help you if you believe you have the flu or any flu symptoms. Please call us if you have any symptoms, though. Over the phone or internet, we'll be able to provide advice and even diagnosis and recommendations for treatment. Our clinic is available to you 7 days a week, 12 hours a day. Please see our Telecare page for more information or our Appointments page to book with us. We look forward to hearing from you soon and helping you get better quickly!