Walk-in Urgent Care Clinic in South OKC
Immediate Care Walk-in Urgent Care Clinic in South Oklahoma City Is Located at 11808 S May Ave, Oklahoma City, Ok 73170. We Are Open 8am to 8pm Monday Through Sunday With Experienced Doctors Who Treat Children to Senior Patients.

Call

or

Check in Online

.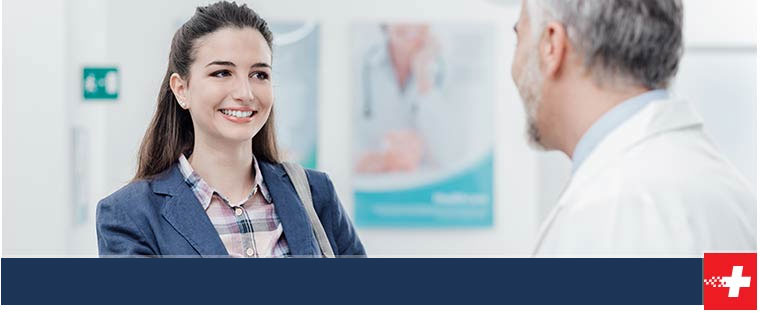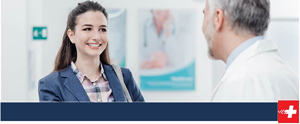 When you are sick or injured and need to see a doctor immediately, trust the experienced physicians at Immediate Care of Oklahoma in South Oklahoma City (South OKC). We offer a comprehensive range of urgent care services to keep you and your family healthy and help you recover from the pain of an injury. We offer convenient access to high-quality medical care without the lengthy waiting time or higher costs typically associated with an emergency room visit. Instead, our conveniently located walk-in clinic near West Moore (South Oklahoma City) can serve all of your urgent care needs and help you recover quickly by providing exceptional diagnostic and treatment services.
Immediate Care of Oklahoma offers extensive services for patients in the South Oklahoma City area. We provide onsite digital x-rays services and laboratory testing, helping to expedite your visit to our clinic. We understand that, no matter how badly you are feeling, you don't have the time or patience to sit endlessly in our waiting room. That is why we work hard to ensure our patients are seen quickly and can return to their day as fast as possible. By providing x-rays and lab testing services at our clinics, we strive to shorten the amount of time you sit waiting for answers, so you can get back to the things in life that matter most.
In addition to providing convenient access to high-quality diagnostic services, our doctors are highly trained and can provide exceptional treatments that will help you recover as quickly as possible. We understand the needs and concerns of patients in our area and always work hard to ensure we provide the individual attention and care they deserve. We are proud to serve the OKC community and understand the importance of the trust you place in us when you visit our clinic for treatment. We are proud to offer treatment for cold, flu, and other respiratory infections, minor injuries, rashes and allergic reactions, nausea, vomiting, and diarrhea, and much more. When you aren't feeling yourself, let our experienced doctors help you get back on your feet.
At Immediate Care of Oklahoma in South OKC near West Moore, we are also proud to offer a wide range of wellness shots that can help keep your family healthy before they get sick. We recommend receiving a flu shot every year to minimize your chances of contracting the flu or spreading it to others. We also provide B12 injections and a range of other vaccinations. If you are interested in which immunizations we can provide for you and your family, please call our South OKC location to inquire.
When you or someone you care about needs to see a doctor quickly for a non-life-threatening injury or illness, skip the long wait at the emergency room and instead come Immediate Care of Oklahoma. Our convenient walk-in clinic on South May Avenue is open 12 hours a day, 7 days a week, so you can receive the care and treatment you need when it suits your busy schedule. We are totally committed to helping patients in the OKC area stay happy and healthy by providing comprehensive services that can offer relief from their worst symptoms. Call us or simply walk in today to see a doctor.