Walk-in Clinic in Yukon, OK
Looking for a Walk-in Clinic in Yukon, OK? Look No Further! At Immediate Care of Oklahoma, Our Board-Certified Doctors & Medical Staff Offer a Wide Range of Urgent Care & Walk-in Services, Including Pediatric Urgent Care, Physical Exams, Occupational Health Services, Illnesses & Injuries Treatment, & On-Site Lab & X-Ray. Our Walk-in Clinic in Yukon, OK Is Located at 10616 US Highway 66 Suite 100 Yukon, OK 73099.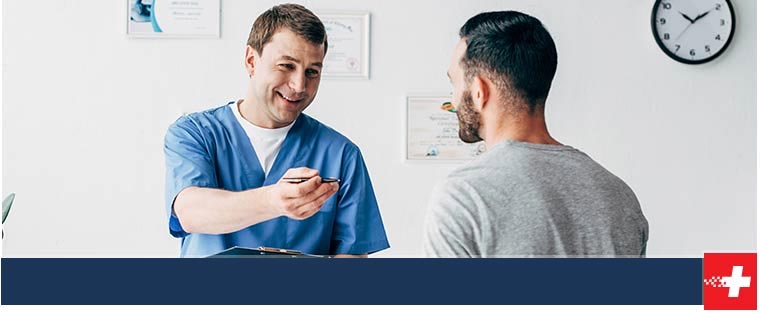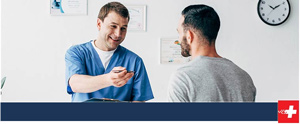 Are you living in the Yukon, OK area and need of a walk-in clinic? Then look no further than right here at Immediate Care of Oklahoma. Our board-certified doctors and medical staff offer a wide range of urgent care and walk-in services. Some of these services include physicals exams, occupational health services, and illnesses and injuries treatment. We also have an on-site lab and x-ray. Not to mention, we treat the entire family! From pediatrics to the older adult. We can provide your typical primary care needs as well as your non-life-threatening emergency needs. Have questions about our services? Here are some of the most common questions we receive about our clinic:
Do I have to make an appointment for your urgent care center?
No. At Immediate Care of Oklahoma, no appointment is necessary. We welcome your walk-in appointment at all of our 7 locations in the OKC area. You can avoid taking a day off of work or skipping a day of school by coming to our facility when it best fits your schedule. We have the convenience of an emergency room without the long wait or high costs.
How much is it for a walk-in clinic in Yukon, OK?
Cost for a walk-in clinic varies depending on insurances and services that are to be provided. Typically, if you are receiving primary care services at one of our locations and you have insurance, the price you pay at one of our locations will generally be the same as you would as your primary care. For more emergency or urgent needs, the cost will also depend on the services that will be provided. However, the reason why our services here at Immediate Care of Oklahoma are a more reasonable choice for the cost is due to our walk-in, non-life-threatening emergency services. The amount of money you will spend in the emergency room, with or without services, will be considerably higher than the cost of services you will receive at our clinic.
How much does it cost to go to a walk-in clinic without insurance?
The cost for a visit to our medical clinic without insurances will depend on the services that are received. We do offer specials on our website and change our specials regularly. We offer specials from sports physicals to vaccines. Check back often to see what we may be offering in our location to help cut the cost of the services you may need. Our staff will review with you the cost of visiting our clinic and any other additional fees that may be needed.
What do walk-in clinics treat?
Here at Immediate Care of Oklahoma, we provide a wide range of services to meet you and your family's needs. Our urgent care services can be services provided for minor emergencies, such as injuries, sprains, strains, concussions, lacerations, rashes, or, bug bites. We also offer wellness shots to vaccines, flu shots, tetanus, and B-12 shots. Our walk-in clinics also provide lab testing for things such as pregnancy and STD testing, as well as on-site x-ray services for receiving the best care for your possible sprains, strains, or broken bones.
Do you have questions about our services or if we take your insurance? Feel free to give our clinic a call, and one of our well informed and friendly staff members will be ready to assist you with your questions. Our walk-in clinic in Yukon, OK is located at 10616 US Highway 66 Suite 100 Yukon, OK 73099.
We look forward to treating you and helping you feel better today!