Walk-in Clinic in Tecumseh, OK
Walk-in and see us and let our team help take care of your medical needs. Call us today at Immediate Care of Oklahoma or visit us online to book an appointment.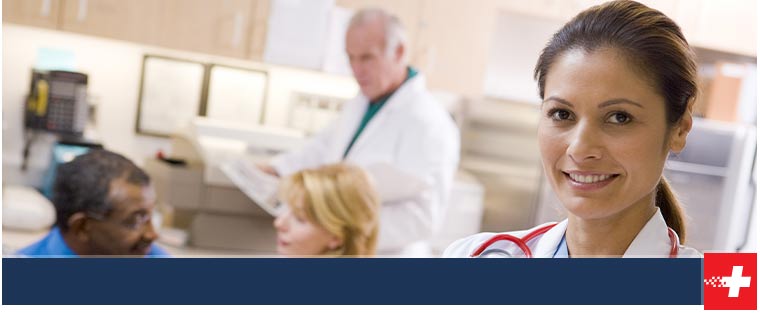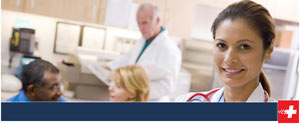 Table of Contents:
When should you go to walk-in urgent care vs the emergency room?
What does walk-in care do?
What do you say when you go to a walk-in clinic?
What do you go to the walk-in center for?
When should you go to walk-in urgent care vs the emergency room?

A hospital's emergency room will have the most extensive medical equipment, staff, and capabilities. It is also likely to have the longest wait times. In order to avoid increasing these wait times, the ER should be reserved for serious and life-threatening emergencies only.

Urgent care and walk-in clinics may provide similar services and can be used interchangeably however, there are several differences. In contrast to independent urgent care facilities, walk-in clinics inside retail pharmacies usually offer less comprehensive medical services. Most retail clinics are staffed by a physician's assistant or nurse and offer flu shots, strep throat treatment, minor cuts, and some basic health screenings.

The full urgent care facility offers everything a walk-in clinic does, as well as blood tests, x-rays, and some cardiology services. In some cases, urgent care may be able to treat broken bones, but in other cases, a trip to the ER may be required.
What does walk-in care do?

Walk-in clinics provide basic medical care at a lower cost than emergency rooms. Often called retail clinics, walk-in clinics are conveniently located near retailers and pharmacies, making them easy for patients to find. Nurse practitioners and physician assistants are usually on staff at these clinics. The purpose of walk-in clinics was originally to provide healthcare to uninsured or underinsured patients suffering from common, non-threatening ailments.

Generally, walk-in clinics do not take appointments and treat patients on a first-come, first-served basis. Convenience, affordability, and care are the guiding principles. In most cases, they treat minor injuries and illnesses such as flu and colds, strep throat, cuts, and skin conditions, as well as provide immunizations, physicals, and health screenings.
What do you say when you go to a walk-in clinic?

An urgent care center does not keep an extensive record of a patient's medical history like a regular doctor's office. Bring all required medical documentation to the clinic in order to expedite treatment. Medications you're taking and your most recent health insurance information can be included here. It can be helpful to keep a record of your significant medical diagnoses and vaccination history. Additionally, if your child sees a primary care physician (or a pediatrician), make sure you have the doctor's name and office information on hand.

Make sure you have a parental authorization form if you are bringing a minor who is not your child. A picture ID is also required. To verify your identity, the clinic needs your ID because it does not know you. Make sure you are prepared for any payments or copays at the time of your appointment. To reduce your out-of-pocket expenses, choose a center that accepts your insurance plan (and is in network if applicable). Immediate Care of Oklahoma accepts most major health insurance.

Be sure to detail the nature of the illness or injury that has brought you to the walk-in clinic as thoroughly as possible. And feel free to raise any questions or concerns you may have about treatment options.
What do you go to the walk-in center for?

Walk-in clinics are excellent options for affordable and convenient treatment. Walk-in clinics are not the place to go for emergency services or potentially life or limb-threatening conditions. In those cases, seek treatment in the emergency room or call 911. Walk-in centers do not require an appointment and staff can attend to you as soon as possible to provide efficient and quick solutions to your minor medical needs. Patients in Tecumseh, OK, can find walk-in clinic services at Immediate Care of Oklahoma. Contact us today through our website or simply walk-in and meet our team. We serve patients from Tecumseh OK, Shawnee OK, Brooksville OK, Johnson OK, Bethel Acres OK, and Dale OK.