Urgent Care Clinic in Norman (HealthPlex), OK
To receive immediate treatment for minor injuries or illnesses, patients can visit Immediate Care of Oklahoma today. Call us for more information or schedule an appointment online, or you can just walk-in today!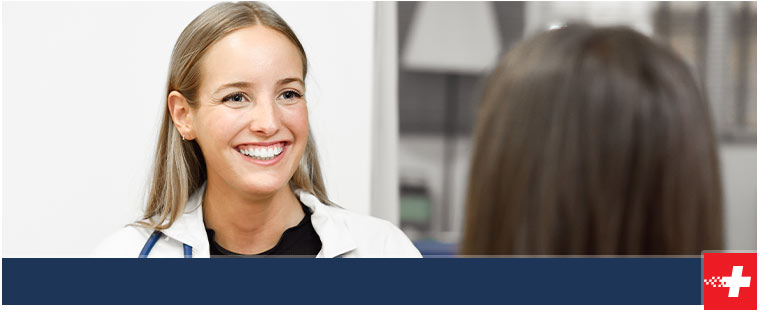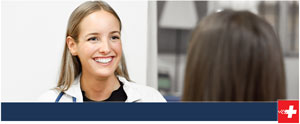 Table of Contents:
What are the most common urgent care visits?
What does urgent care treat?
Is it better to go to an urgent care or ER?
Can you just go to urgent care without an appointment?

What are the most common urgent care visits?

Urgent care clinics provide prompt medical care to patients who need it urgently. A visit to an urgent care center does not require an appointment. In these facilities, you can easily find a provider by simply walking in. In an urgent care clinic, non-life-threatening conditions, illnesses, and injuries are treated urgently.

There are a wide range of common reasons to visit an urgent care clinic. Colds and flu, sore throats, sprains and strains, allergic reactions, and fractures and dislocations are common conditions treated. It is also possible to treat diarrhea and other gastrointestinal issues, cuts, wounds, burns, lacerations, urinary tract infections, and muscle strains. Infections, strep throat, and vomiting are also common reasons for patients to visit urgent care.

Diagnostic tools, such as X-rays and laboratory tests, are available at urgent care clinics to make an accurate diagnosis. A treatment recommendation is made based on the results of the diagnostic tests. Due to the clinic's specialization in urgent care, the diagnostic tools are quick to provide results.
What does urgent care treat?

Urgent care clinics treat minor emergencies. The majority of non-life or limb-threatening conditions or injuries are minor emergencies. Knowing the difference between a minor and a serious emergency will help patients spend less time in the ER. Although minor emergencies can be treated outside of the ER, seeking treatment as soon as possible is beneficial.

Patients should understand the difference between minor and more serious emergencies in order to determine the type of care that is best for them.

Depending on the type of minor emergency, treatment will vary. To reduce complications, minor emergencies should always be treated immediately. It is always a good idea to seek treatment when a patient is unable to distinguish between something minor and something more serious.
Is it better to go to an urgent care or ER?

Whether it will be better to go to urgent care of the ER is dependent on the nature of the condition. In certain cases attention at the ER is unavoidable. Emergency departments treat conditions that could endanger life or limb. Although minor emergencies aren't as alarming as those that are life-threatening, they still require immediate attention.

Urgent care centers serve as a bridge between emergency departments and primary care providers. With Immediate Care of Oklahoma, patients won't need to wait in line at emergency departments when their general practitioners are unavailable. Urgent care facilities are usually faster than emergency rooms, and they may even be faster than doctors.In an emergency room, it is not uncommon to wait for several hours.

In case of breathing difficulties, chest pain, blurred vision, loss of consciousness, severe bleeding, or head injuries, you should seek emergency medical attention immediately. Among emergencies that can be treated at urgent care centers are excessive bruising, cuts, broken bones, minor burns, and injuries. Urgent care centers provide a wide array of benefits over the ER including reduced costs and wait times.
Can you just go to urgent care without an appointment?

Immediate Care of Oklahoma prioritizes providing the best possible urgent care treatment to all of its patients and is always accepting new patients. Patients can schedule an appointment for less urgent treatments but can walk in if a minor emergency arises. The clinic is open 7 days a week to new patients of all ages.

All non-life-threatening emergencies are handled promptly and effectively at Immediate Care of Oklahoma, which has a number of convenient locations. If you have a serious emergency, please know that you need to call 911 for immediate help. We serve patients in Norman(HealthPlex) OK, Newcastle OK, Moore OK, Noble OK, Hall Park OK, and Goldsby OK.