Urgent Care Clinic Questions and Answers
At Immediate Care of Oklahoma, we are dedicated to providing you with all of your urgent care needs. For more information, call us or schedule an appointment online.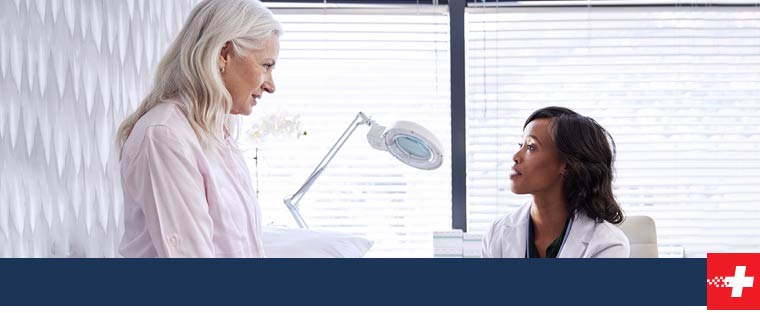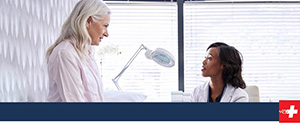 Table of Contents:
What is an Urgent Care Clinic?
What services does an Urgent Care Clinic provide?
Should I go to an Urgent Care Clinic or the ER?
Does an Urgent Care Clinic treat wounds?
When we have a mild ailment, we often visit our primary care physician without a second thought; when we experience a serious medical emergency, our first reaction is to go to the hospital. In modern healthcare, these responses are second nature and often come as an automatic reaction. However, confusion can often set in when we experience an injury or illness that falls somewhere between the two: it is too pressing to wait for a doctor appointment, yet it is not severe enough to warrant a visit to the hospital emergency room. This is where urgent care comes in, bridging the gap between the two extremes and providing expert-level care for non-life-threatening conditions.
What is an Urgent Care Clinic?

Urgent care clinics are specialized healthcare facilities that focus on addressing urgent, but non-life-threatening medical situations. This includes minor cuts, first or second-degree burns, minor fractures, flu-like symptoms, and infections. These medical practices play an important role in the healthcare system and allow more patients to receive the treatment they need, when they need it.
What services does an Urgent Care Clinic provide?

Urgent care clinics provide a wide range of services; the services available differ for each clinic. The services offered at Immediate Care of Oklahoma include:

• Treatment for Illnesses and Injuries
• On Site Lab + X-Ray
• Wellness Shots
• Healthful Helps
• Motor Vehicle Accidents
• Drug Testing
• Medical Review Officers
• UTI Treatment
• Employment Physicals
• Workers Comp
• Strep Throat Treatment
• Pregnancy Testing
• Blood Pressure Testing
• Urinalysis
• Mononucleosis Treatment
• Suture Removal
• Respiratory Syncytial Virus
• Occupational Medicine
Should I go to an Urgent Care Clinic or the ER?

When deciding whether to go to the ER or urgent care, the most important aspect to consider is the severity of the situation. If it is a medical emergency and a person's life or limb is threatened, seek immediate attention at a hospital emergency room. For medical situations that are not limb- or life-threatening, but still cannot wait for a doctor appointment, it is best to visit an urgent care clinic. Emergency room visits are typically more expensive and have longer waiting times when compared to urgent care for treating the same condition. When utilized properly, urgent care clinics can drastically reduce healthcare costs and decrease the amount of time waiting for care. This allows hospital emergency rooms to care for their patients with actual medical emergencies, so they can receive treatment in a timely manner and improve their chances of an expeditious recovery.
Does an Urgent Care Clinic treat wounds?

Yes, urgent care clinics treat wounds. In fact, these specialized clinics are perfect for wound care. In most cases, wounds are not life-threatening and can be adequately treated at an urgent care clinic, but if a wound is severe and there is a large amount of blood loss, it is better to treat it at a hospital emergency room. Urgent care clinics are equipped to handle most types of wounds and have experienced medical professionals that can clean, treat and dress wounds in a timely fashion.

Our kind and compassionate professionals are experienced in treating a wide range of injuries and illnesses and offer a variety of beneficial services to help you improve your overall health. We do not require an appointment for our urgent care services, simply walk-in to any one of our convenient locations: we have one in Edmond, OK; one in Tecumseh, OK; one in Yukon, OK; two in Norman, OK; and two in Oklahoma City, OK. We look forward to serving you! We serve patients from Tecumseh OK, Shawnee OK, Bethel Acres OK, Brooksville OK, Johnson OK, and Dale OK.