Urgent Care Near Moore, Oklahoma
Immediate Care of Oklahoma specializes in urgent care services, injuries and illness treatments, wellness shots and many more. For more information,

call us

or schedule an

appointment online

.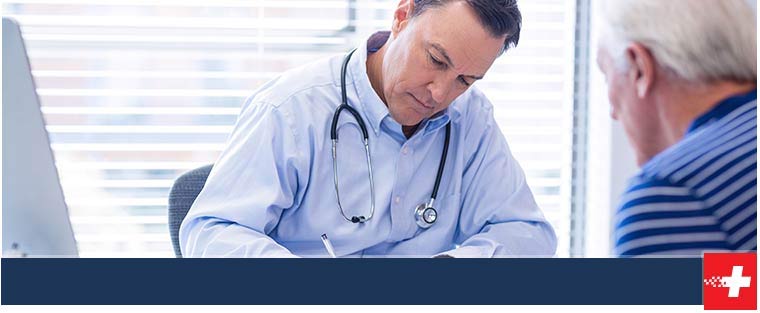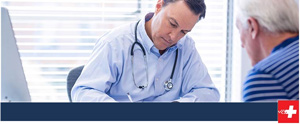 When an illness or injury occurs, it can sometimes be quite unrealistic to wait for your primary care physician's next available appointment, especially if it is a weekend! If you find yourself in such a situation, you should avoid the long wait times in the emergency room and go to an urgent care clinic like Immediate Care of Oklahoma in Norman, Oklahoma! We provide an array of different services seven days a week without an excessive amount of time spent in the waiting room.
What exactly is an urgent care clinic?
Urgent care clinics provide a convenient alternative to the emergency room or a closed or booked primary care clinic for receiving same-day medical attention. Urgent care clinics are generally a more advanced walk-in clinic since both health clinics do not require appointments made in advance. While a nurse practitioner or equivalent often leads walk-in clinics, urgent care clinics almost always have a medical doctor leading the charge, enabling them to provide a broader range of services to their patients.
That said, urgent care clinics are not equipped to handle life-threatening medical emergencies and refer all such cases to the nearest emergency room. In this way, urgent care clinics function to reduce the volume of patients in emergency rooms by taking on the burden of non-life-threatening cases so that emergency room doctors and nurses can focus exclusively on saving lives.
What are the benefits of going to an urgent care clinic?
The benefits of going to an urgent care clinic are very compelling! Urgent care clinics are a relatively inexpensive and time-saving choice when you need urgent medical attention. While you can all but count on spending an insufferable amount of time at the emergency waiting room, urgent care clinics aim to see patients quickly and efficiently! According to the 2019 Urgent Care Association Benchmarking report, 92% of patients were seen by a provider within 30 minutes of arriving at an urgent care facility, and 97% of patients experienced a total visit time of one hour or less. Often, a visit to the emergency room entails at least one hour in the waiting room alone!
In addition to getting in and out quickly, urgent care services are significantly cheaper than those in the emergency room. The average patient will spend approximately five times more at an emergency room than they would at an urgent care clinic for the same service. For these reasons, urgent care clinics are your best choice for any pressing medical concern that is not life-threatening.
What services does an urgent care clinic provide?
While many urgent care clinics provide a lot of the same services, the specific services they provide depend on the doctors' expertise and the facility's resources. Here at Immediate Care Immediate Care of Oklahoma, the services that we offer, and the conditions we treat include the following:
Abdominal pain
Abrasions, lacerations, and splinters
Asthma and allergy treatment
Bites, burns, and rashes
Bronchitis
Cold and flu
Dislocations, fractures, sprains, and strains
Department of Transportation (DOT) physicals
Ear and eye infections
Immunizations
Minor eye injuries
On-site lab, EKG, and x-ray diagnostics
Pediatric care
Pneumonia treatment
Sinusitis
Sports and school physicals
Strep throat
Wellness shots
And more!
Will insurance cover urgent care services?
You should have any problem with insurance covering the services you receive at an urgent care clinic! At Immediate Care Immediate Care of Oklahoma, we accept most major health insurance plans, including Aetna, BlueCross/BlueShield, Cigna, Medicaid, and more! Visit our Insurances page or call us at for more information and any insurance-related questions.
If you are looking for an urgent care clinic in Norman, Oklahoma, look no further than Immediate Care Immediate Care of Oklahoma! No appointments are necessary, but you can do so through our website or call us if you wish to make one. You can find Immediate Care Urgent Care at 3400 Tecumseh Rd in Norman, Oklahoma. We are open seven days a week, from 8:00 AM to 6:00 PM.