Urgent Care in Edmond, OK
Immediate Care Urgent Care of OK located at 805 W. Covell Rd Edmond, OK 73003 is open Monday – Sunday 8:00 AM – 8:00 PM with doctors who treat children to seniors with no appointment necessary.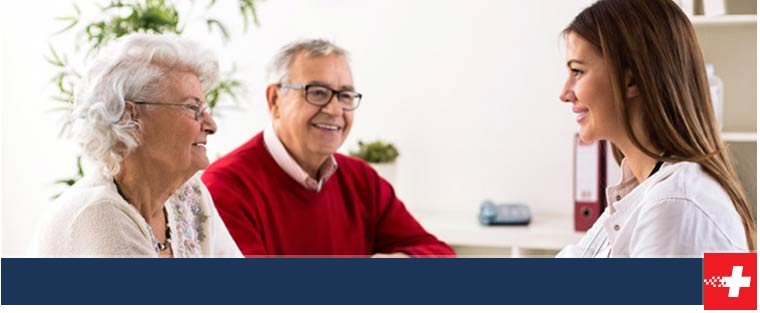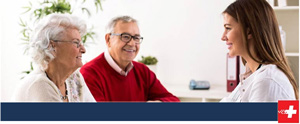 When you need immediate urgent care in the Edmond, OK area, come to Immediate Care Urgent Care of Oklahoma. Unlike an emergency room, where you can expect a hefty bill after waiting for hours to be seen, when you visit our state of the art urgent care facility in Edmond, OK, you can expect to be seen promptly at a cost that's affordable. Nearly 3 in 4 reasons that send people to the emergency room, could be treated easily at our urgent care center. We are open seven days a week and staffed by board-certified doctors. Supported by our excellent, highly experienced medical staff, we can handle a variety of non life-threatening illnesses and injuries. Come in today! No appointment is ever needed to see one of our doctors or access any of our services.
Immediate Care Urgent Care of OK not only treats you but your entire family. Sick or injured child? If you can't wait for your regular pediatrician to be available, visit our urgent care center in Edmond, OK for immediate pediatric care. Our doctors have years of experience treating children in our kid friendly medical clinic. We know when a child isn't feeling their best, it puts a lot of stress on the household. We'll try to get you in and out quickly, so everyone can start to feel better. Immediate Urgent Care doctors are also available if you need a quick physical for a child, so they can attend school, participate in a sport, or go to a summer camp. Just bring in the required forms, and you'll leave with completed paperwork after a thorough exam. We've helped many parents who were surprised to learn that physical forms were due in just a few days. Our medical clinic can also help you keep your child's immunizations up to date. Just bring in their current records, and we can research what shots or boosters are needed. We'll send the results of any physicals or additional vaccines to your primary pediatrician upon request.
Immediate Care Urgent Care center in Edmond, OK is also equipped with a digital x-ray and state of the art lab. No appointment is needed to access either one of these powerful diagnostic tools. If you've suffered an injury, get checked out to make sure you haven't suffered a fracture, strain, or sprain. Our experienced technicians will take and analyze your x-ray. After explaining the result, we'll send you home with a copy. Not sure if you are suffering from the common cold, the flu, or strep throat? Get checked out today! Immediate Care Urgent Care in Edmond has several rapid tests available that can get you results while you wait. We can forward the results of any test or any x-rays to your primary care physician, upon request.
Immediate Care of Oklahoma in Edmond is located at 805 W Covell Rd, Edmond, OK 73003. There is plenty of parking in the lot we share with several other great businesses. We are open Monday through Sunday from 8 am to 8 pm. Our urgent care center accepts most major insurances. Visit our insurance page to see a list of carriers we take. Are you without insurance? Call our friendly staff today and ask about our self-pay rates.
We look forward to serving you and helping you feel better!